Photos from Ted's Durango, CO to Southeast, AK bike ride.
---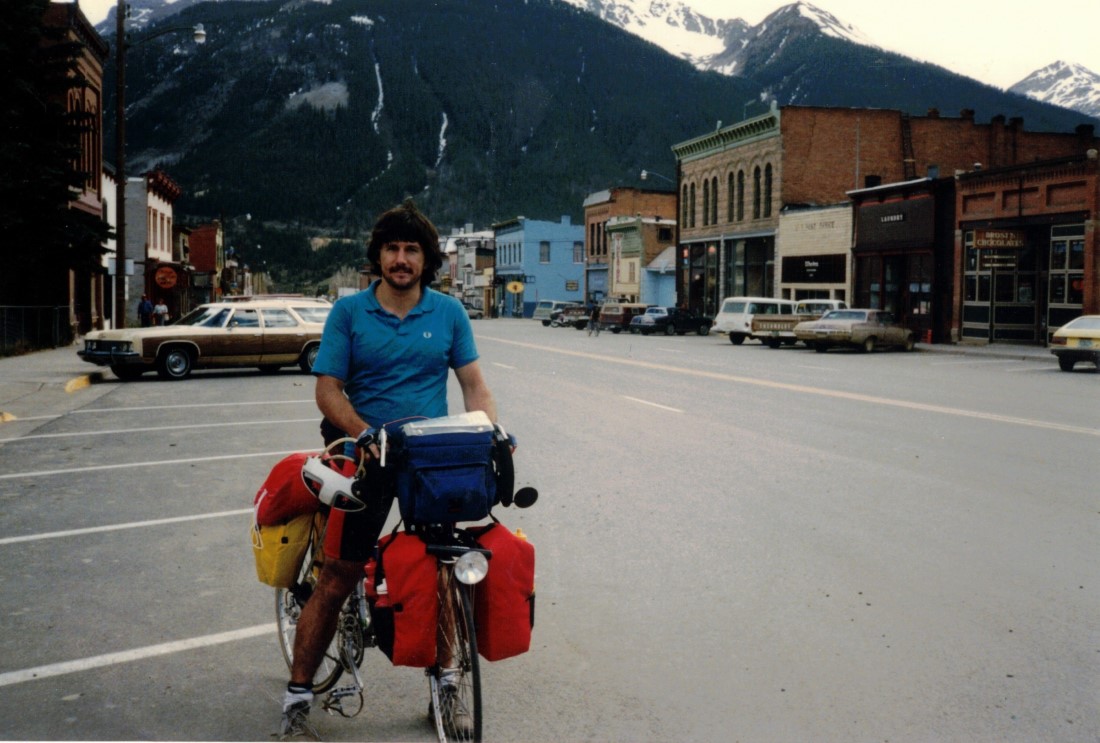 Ted in downtown Silverton, Colorado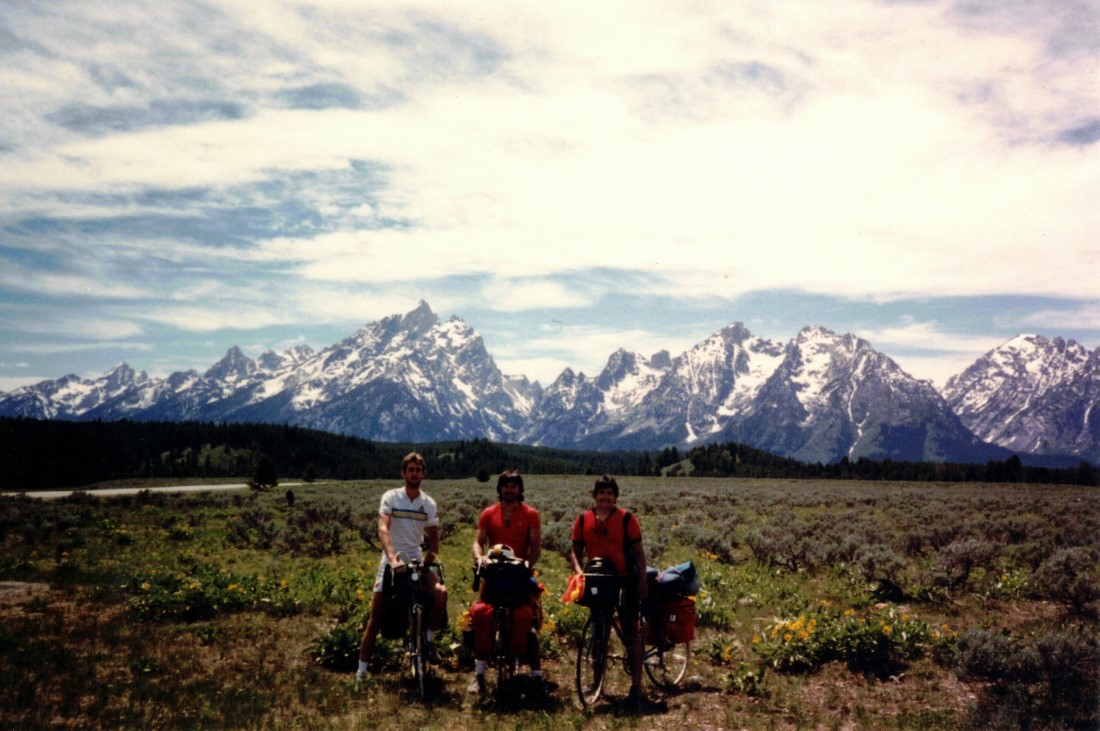 The Grande Tetons in the background. Left to right: Jim (from Los Angeles), Ted Stagnut and Tony Jaramillo.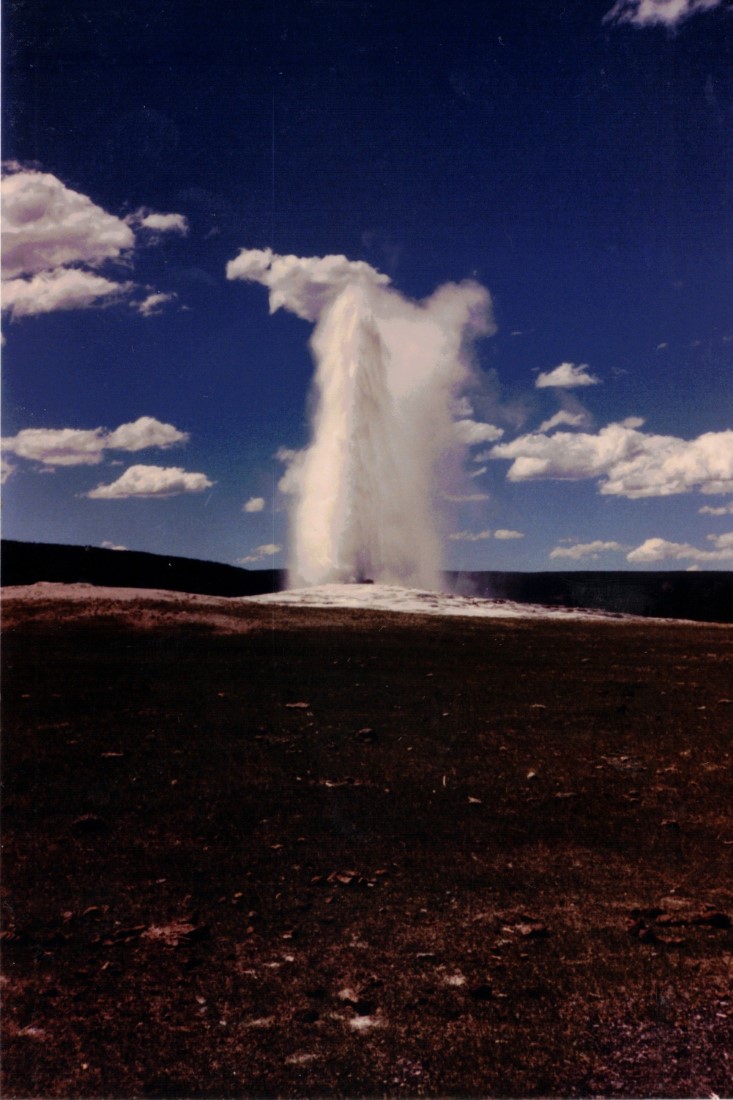 Old Faithful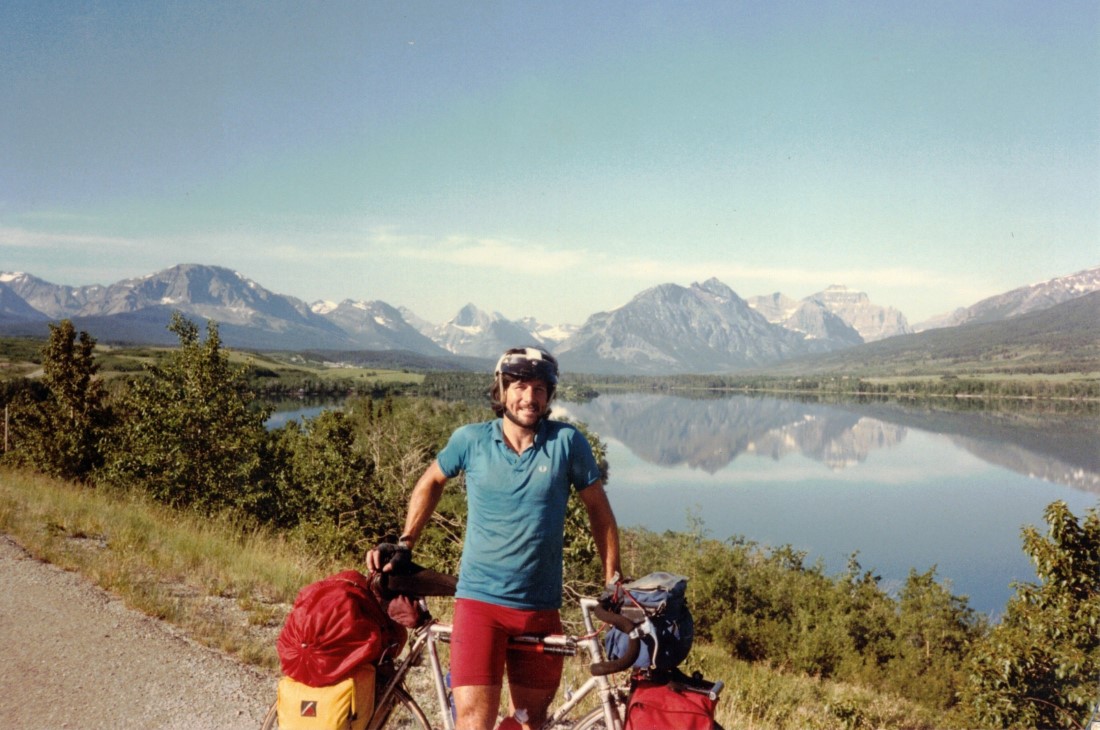 Ted next to St. Mary's lake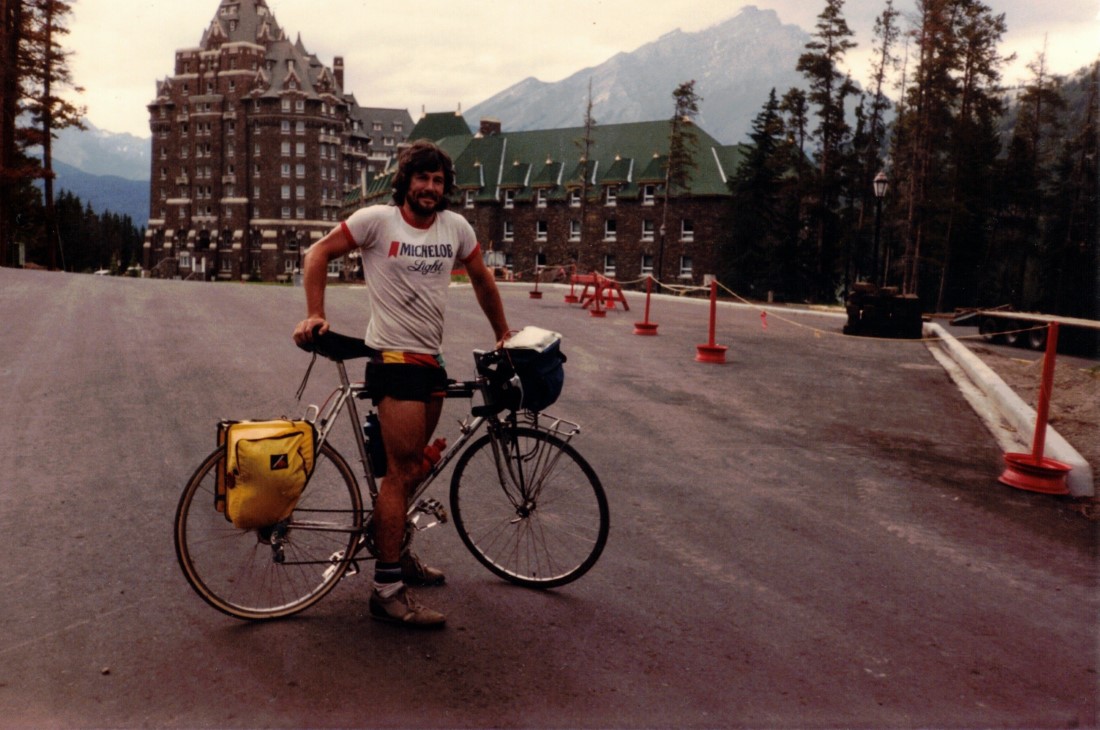 Ted in front of the Banff Hotel in Banff National Park.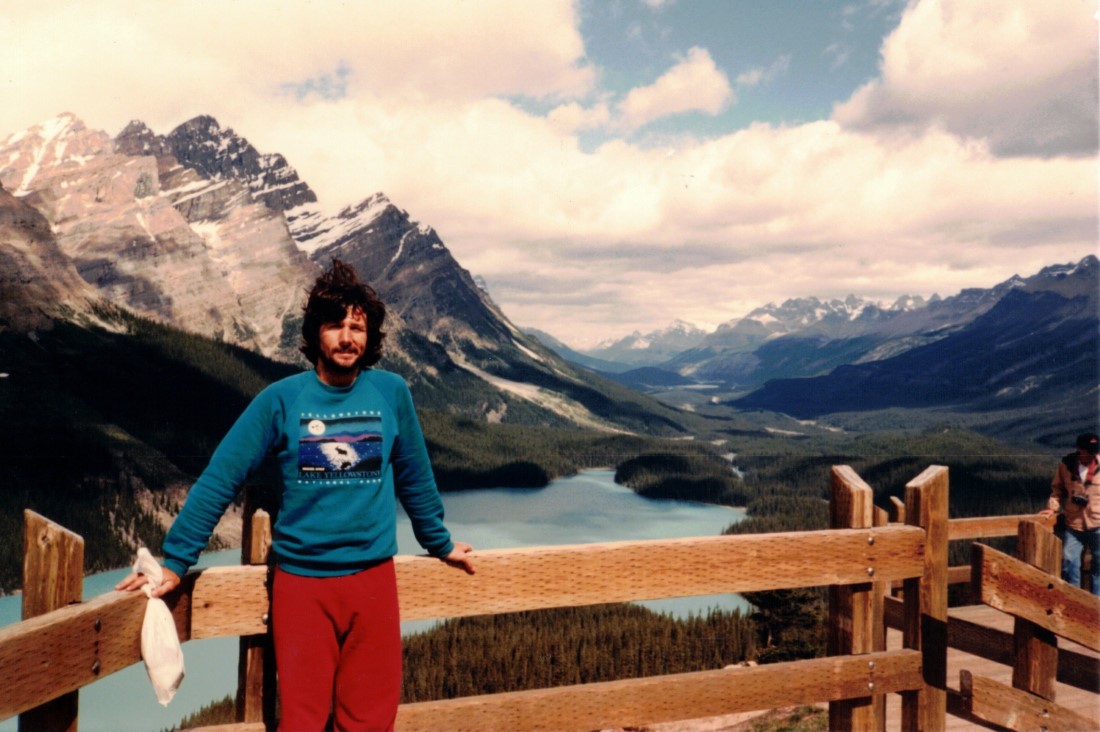 Ted on the viewpoint at Bow Pass with Petro Lake in the background. In Banff National Park.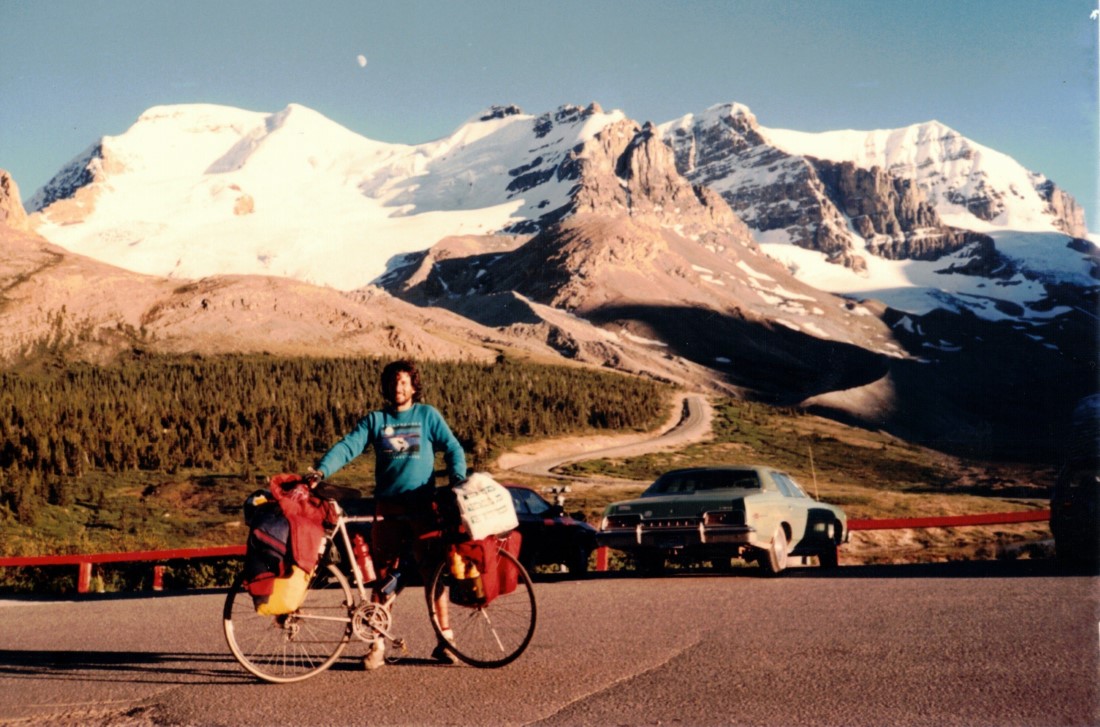 Ted in the parking lot across the road from Columbia Ice fields. Notice the full moon over the mountain.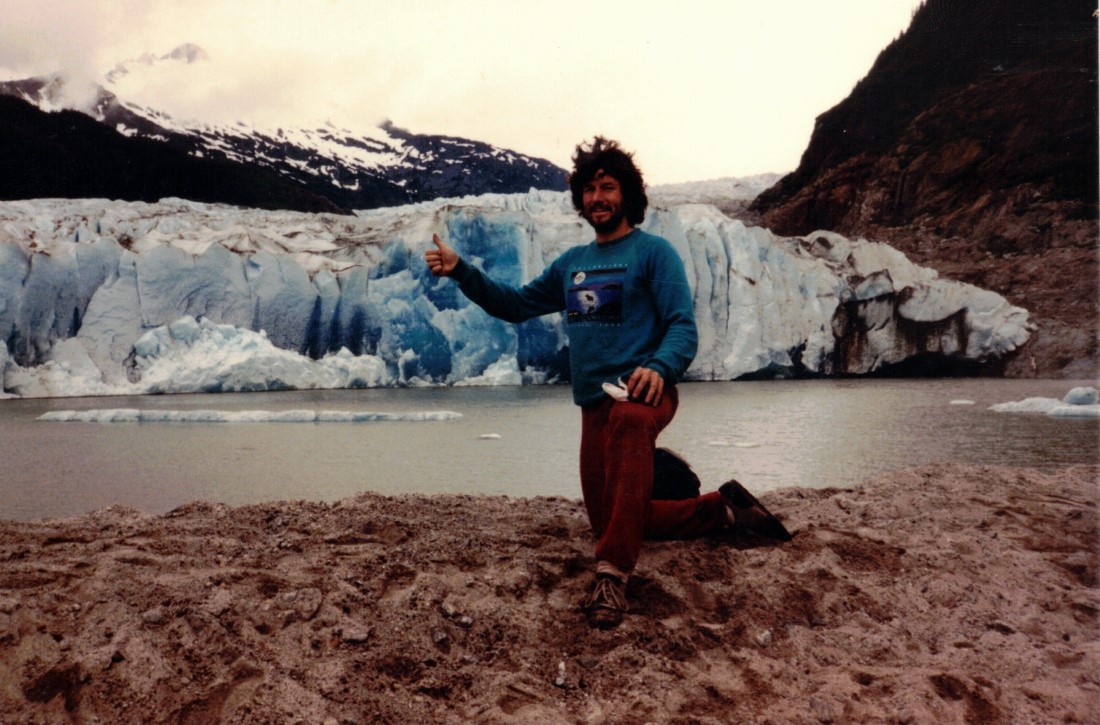 Ted visiting Mendenhall Glacier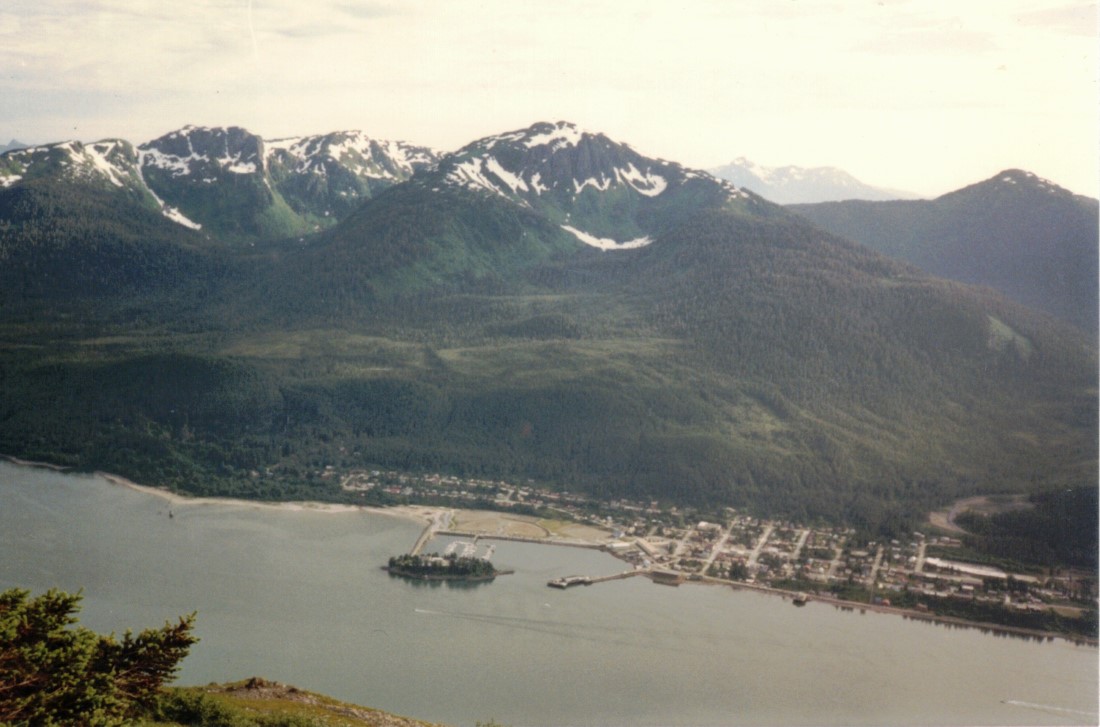 A view from the top of Mount Roberts with the bridge that goes from Douglas to Juneau. This bridge is over part of the Alaska Inside Passage.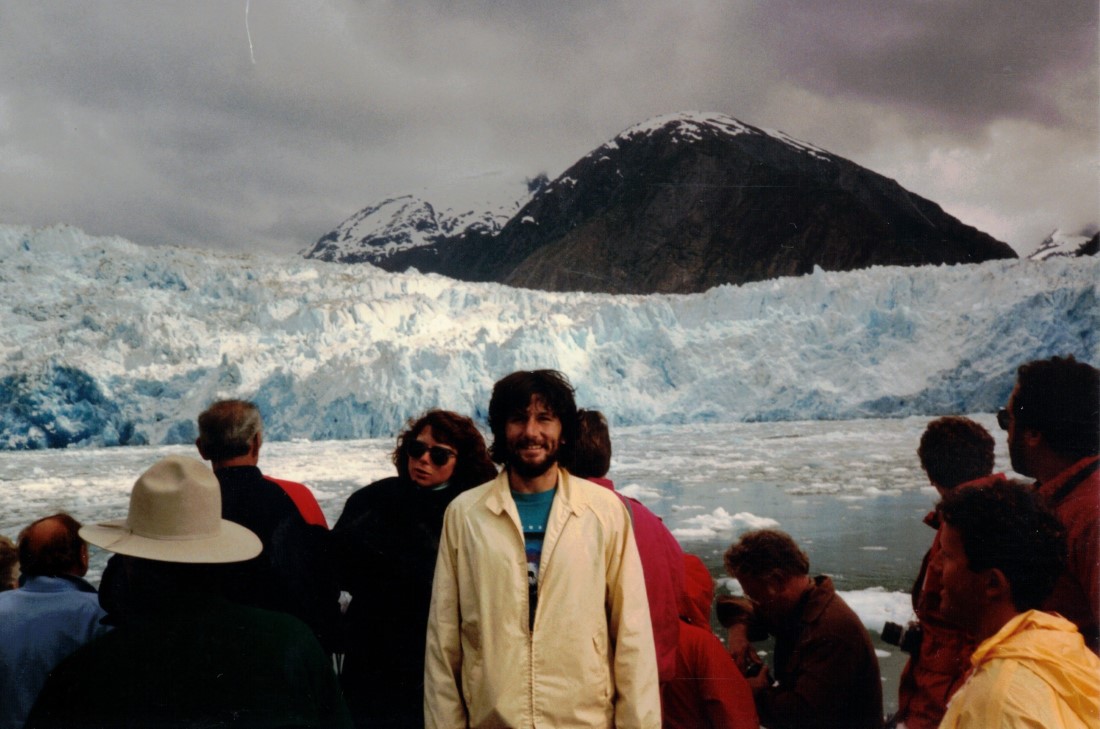 Photo taken on the dinner cruise Ted Took to Tracy Arm near Juneau, Alaska. The glacier, South Sawyer Glacier, in this pictures is actually a long distance away. With binoculars you can see sea lions on the ice burgs.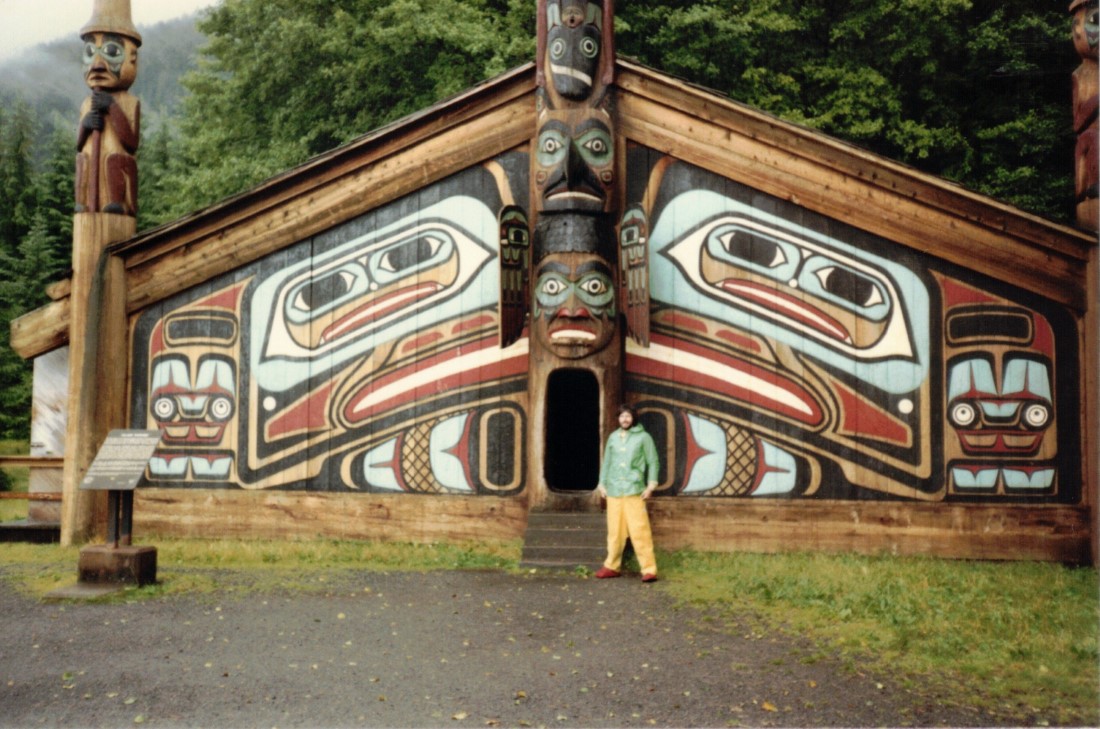 Ted in front of tribal house at Totem Bright Park near Ketchikan, Alaska.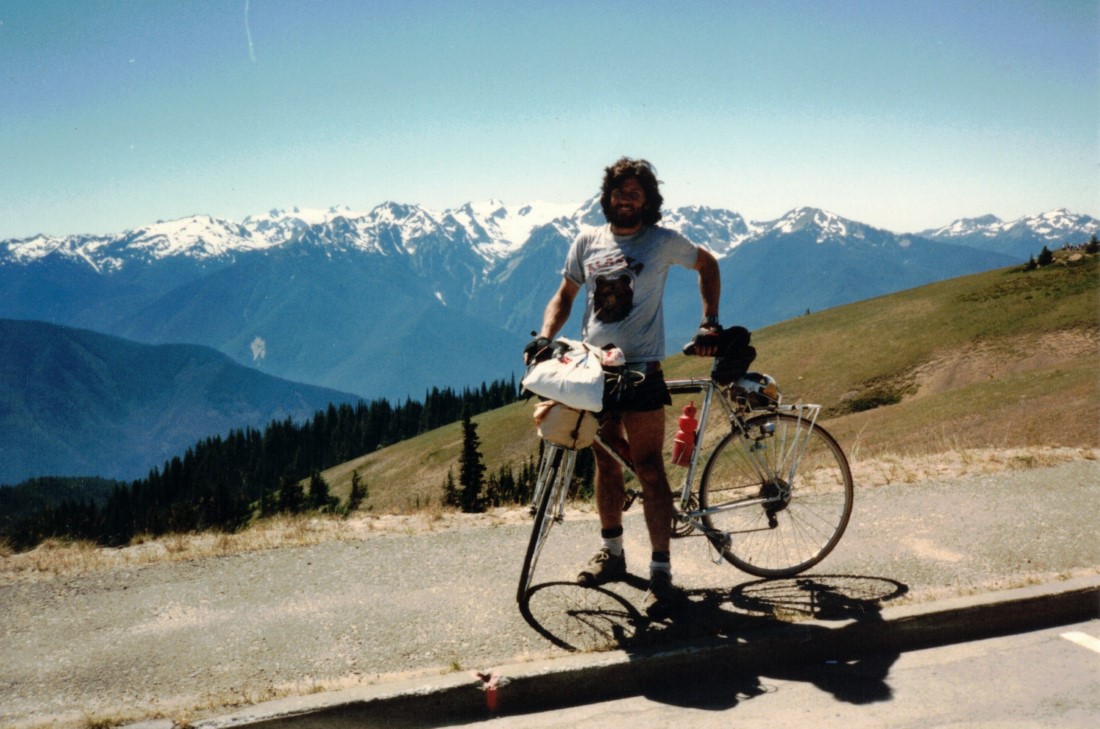 Ted on his bike at the top of Hurricane Ridge in the Olympic National Park of Washington State.