Photos from Ted's Albuquerque, NM to St Augustine, FL bike ride.
---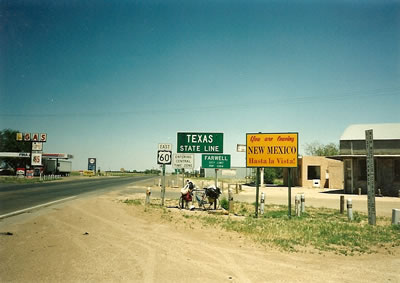 Ted's bike at Texas/New Mexico Boarder..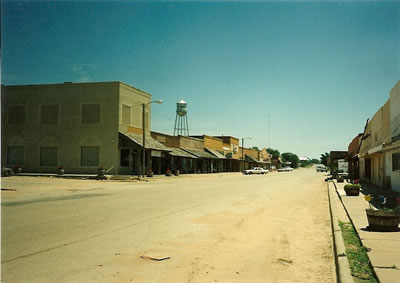 Downtown Turkey, Texas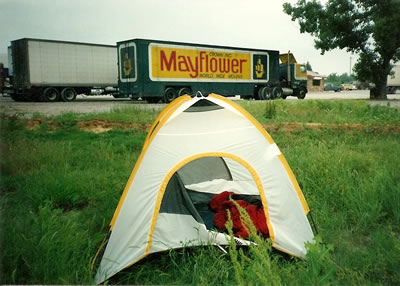 Camped at truck stop south of Pauls Valley, OK near highway 35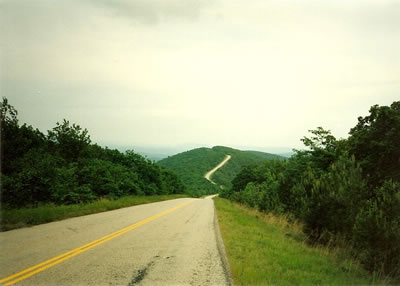 The scenic route to Arkansas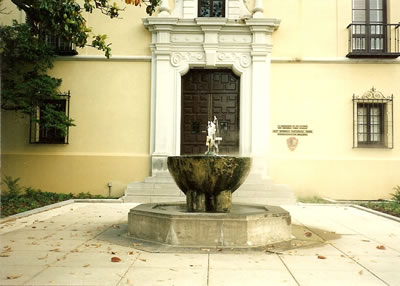 Hot Springs, Arkansas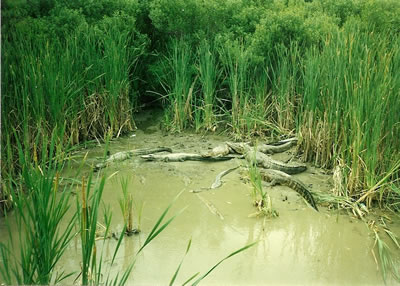 Leroy Percy State Park with Alligator pit.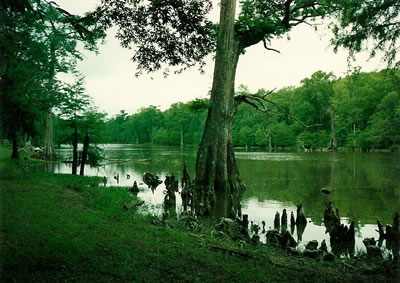 Swamps in Leroy Percy State Park, Mississippi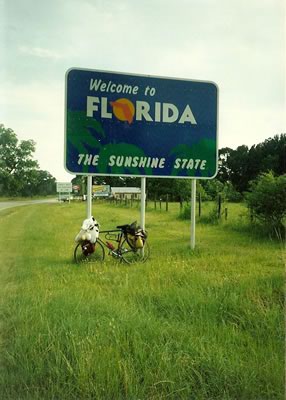 Entering Florida from Mississippi.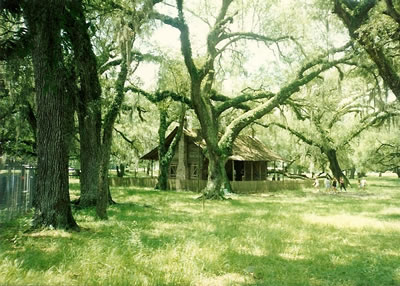 Mayo, Florida town park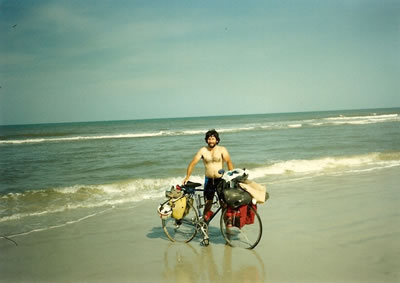 Ted at the Atlantic Ocean, Neptune Beach, Florida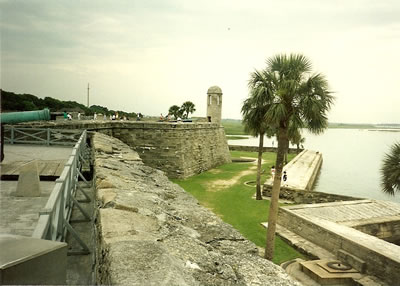 Castle De San Marcos, St Augustine, Florida.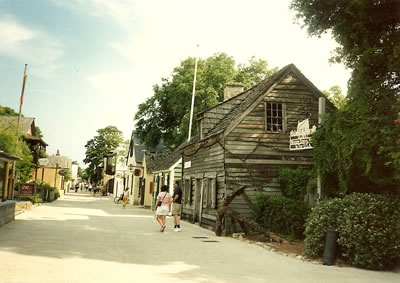 Oldest wooden school in the USA (Saint Augustine, Florida).