Photos from Ted's Deadhorse, Alaska bike ride.
---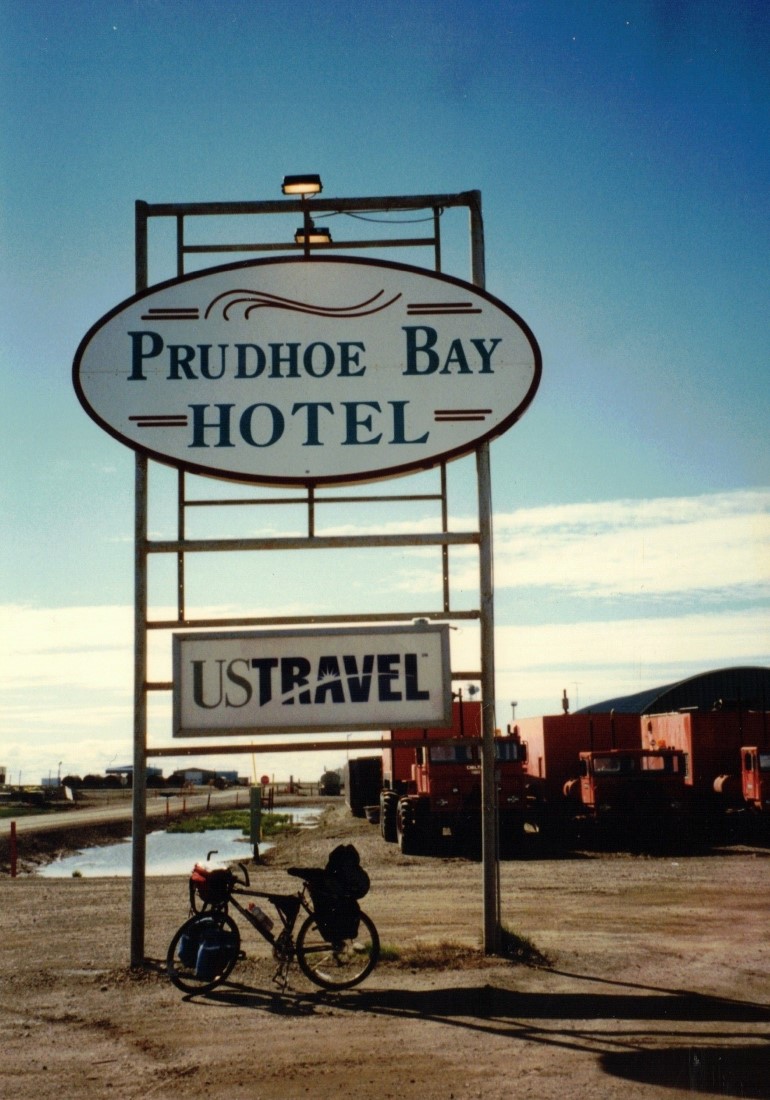 Ted's bike in front of Deadhorse, Alaska hotel at Prudhoe Bay.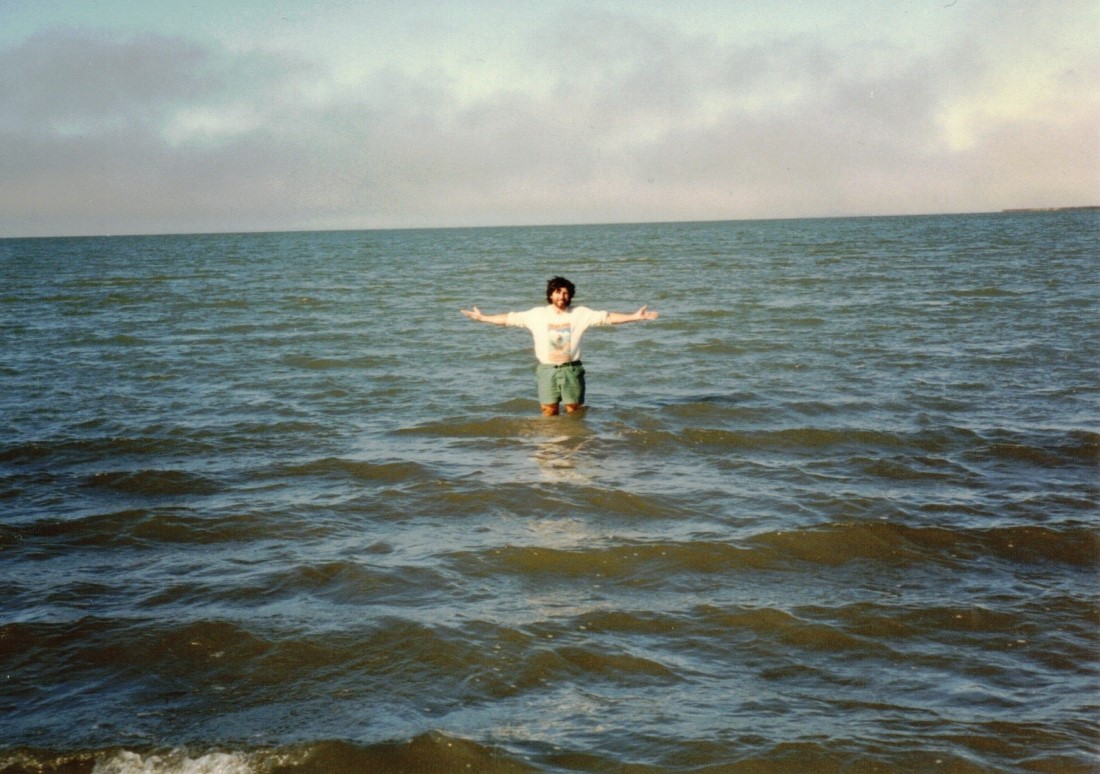 Ted standing in the Arctic Ocean near the Prudhoe Bay, Alaska Oil Fields.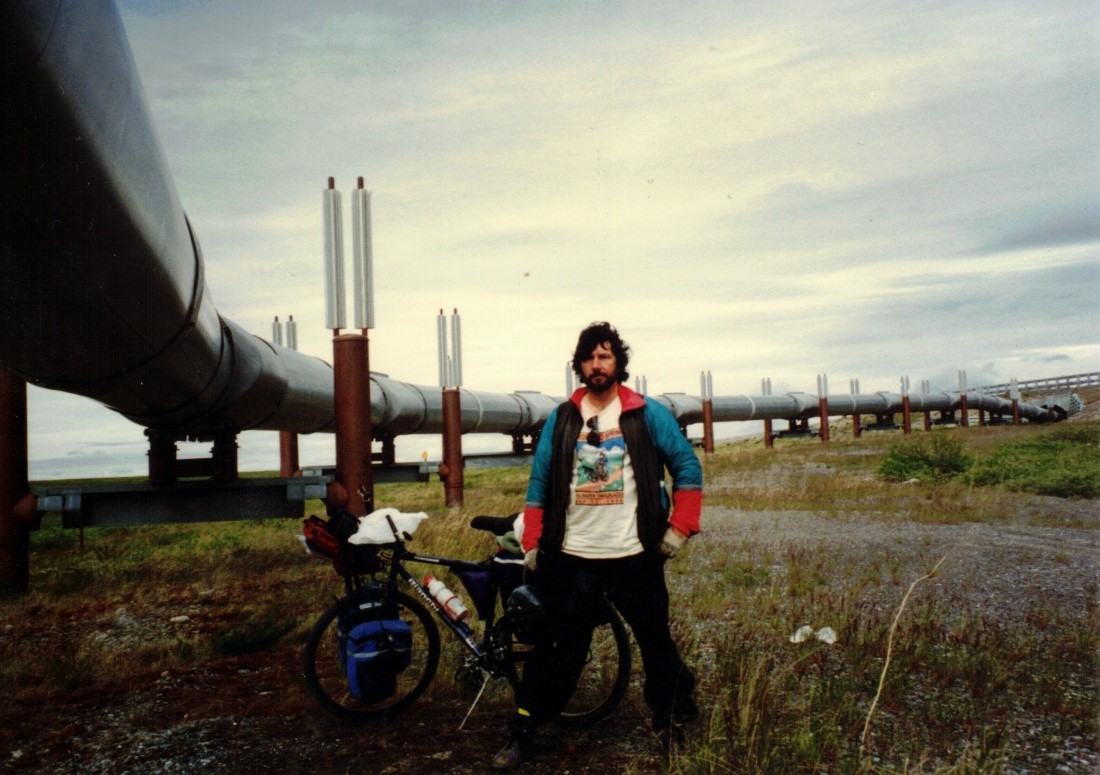 Northern Slope of Alaska - Pipeline with photo of Ted taken using automatic mode on his camera.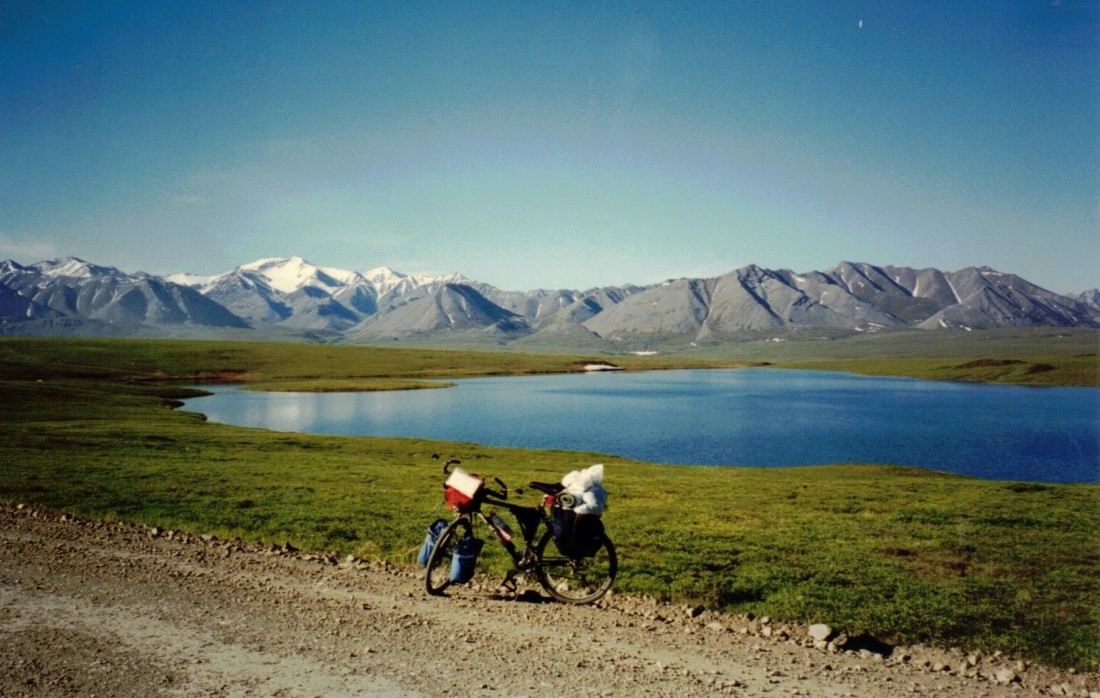 Ted's bike with lake and Brooks Range in background.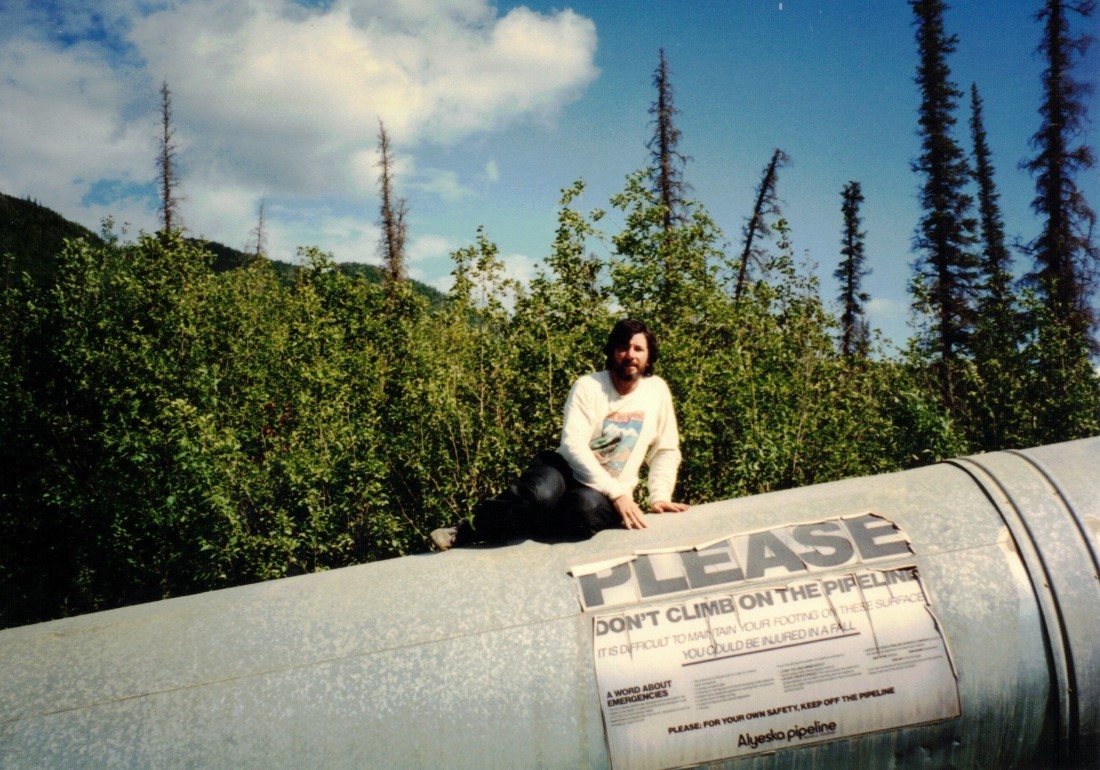 Man (it's Ted just don't tell anyone) on the pipeline.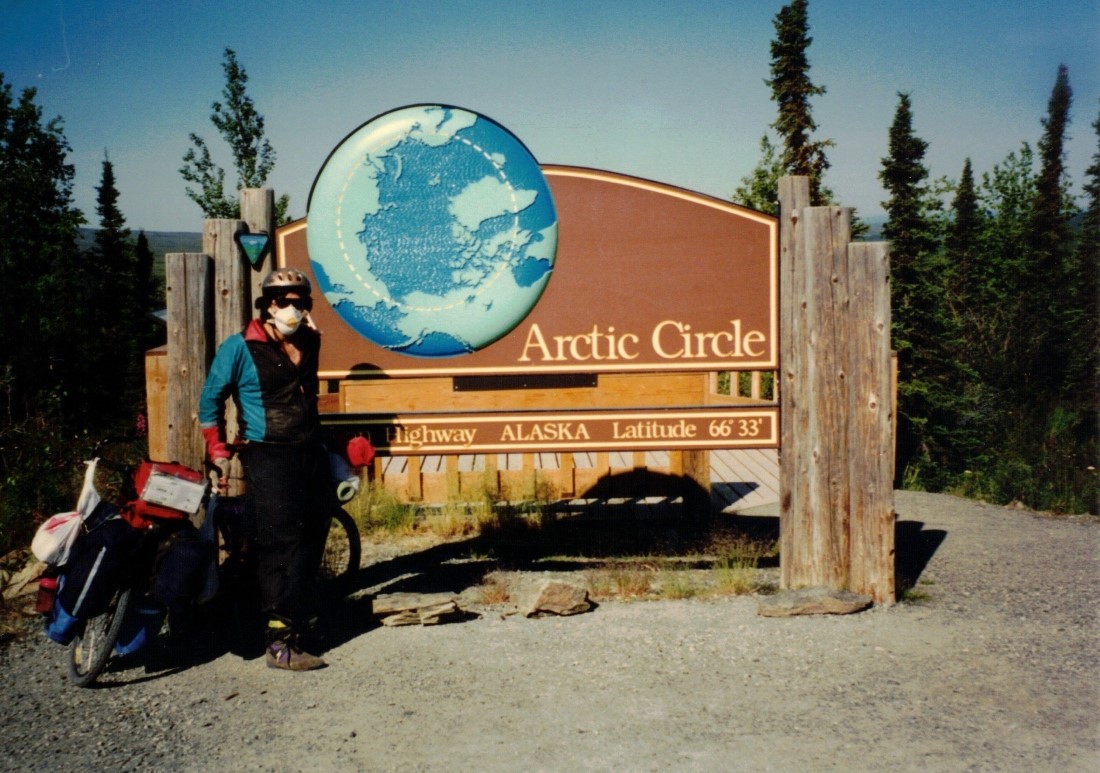 Ted at the Arctic Circle, ready for truck dust.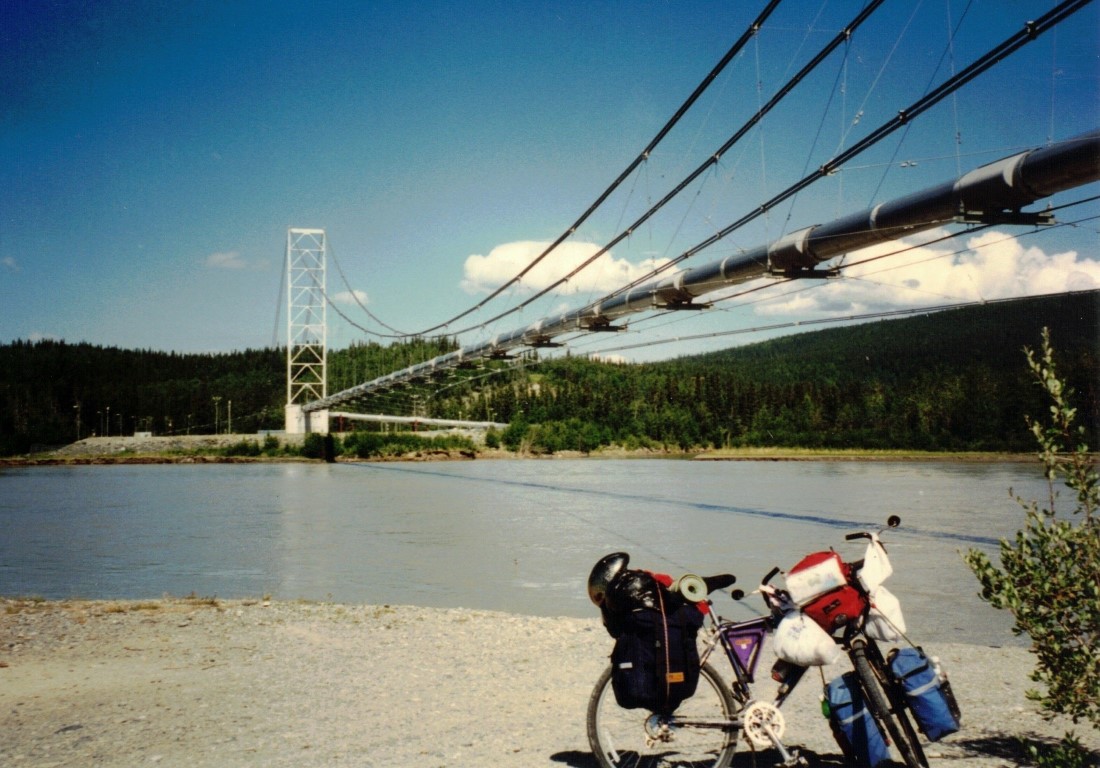 The 6 million-dollar pipeline bridge.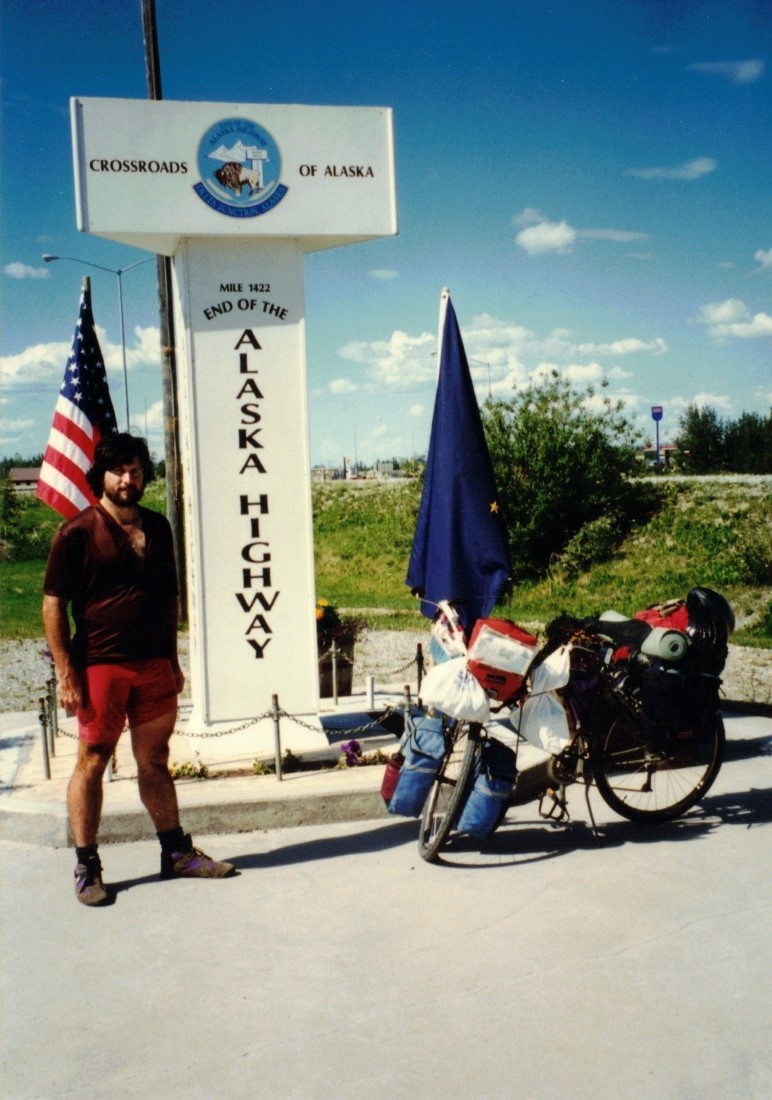 Ted at the end of the Alaska Highway.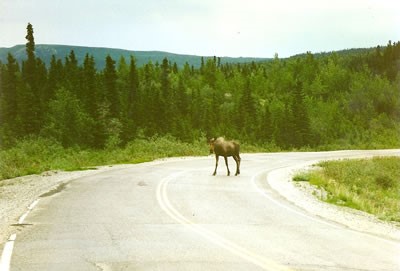 Moose, is it about to charge?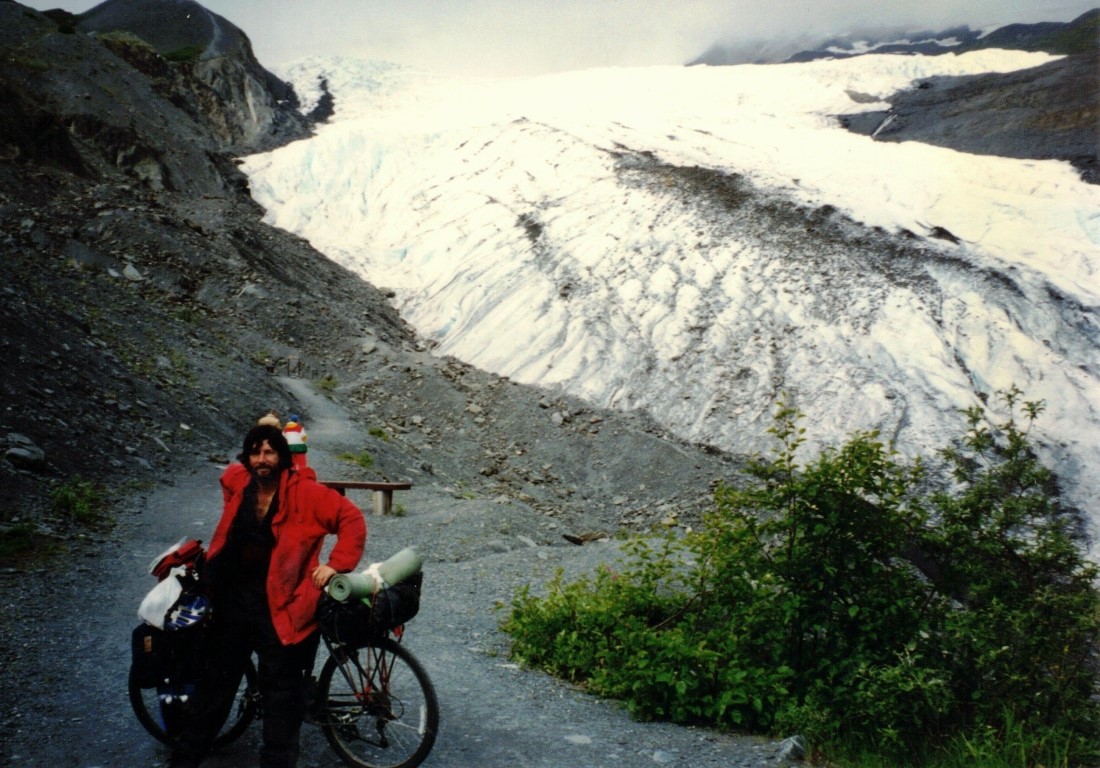 Ted and his bike in front of Worthington glacier near Thompson Pass in the Chugach Mountains, Alaska.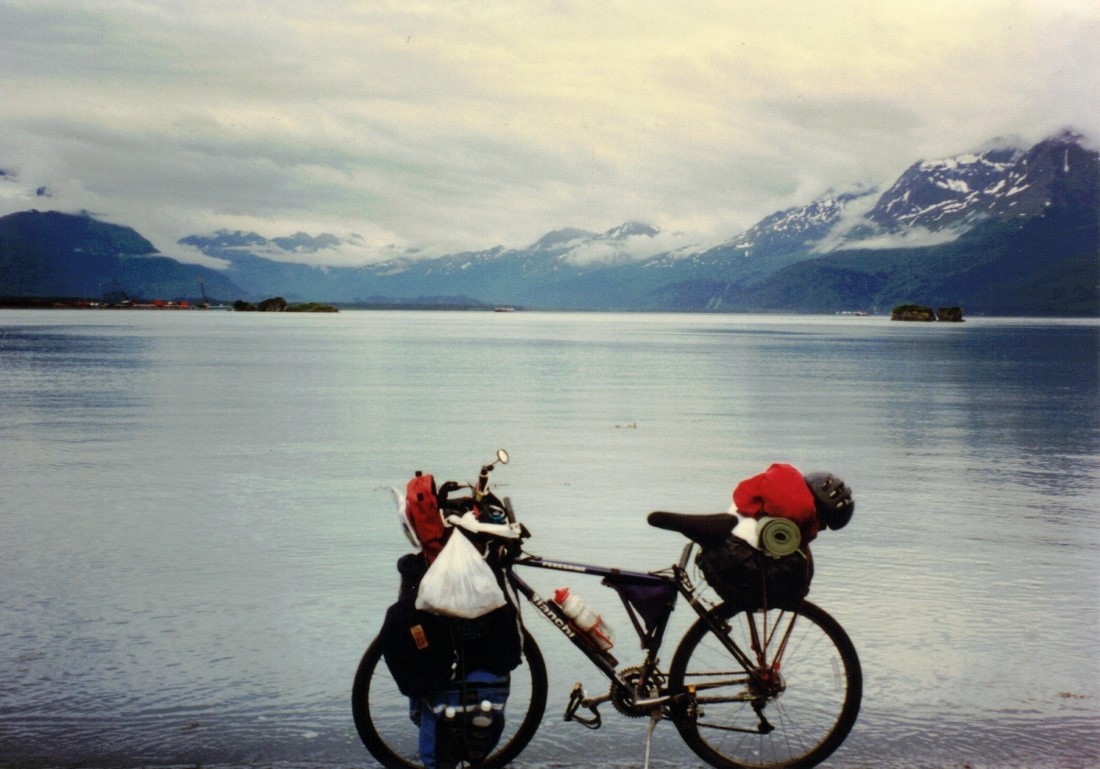 Ted's bike with Gulf of Alaska at Valdez, Alaska in the background.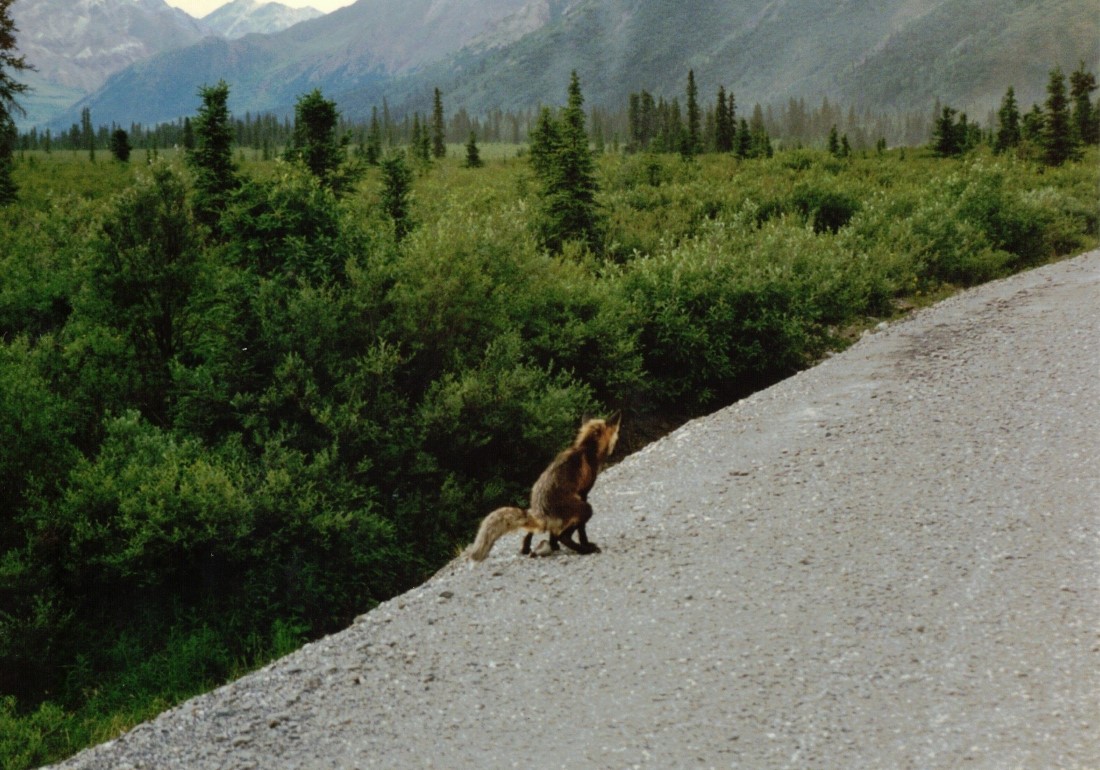 A fox taking a dump at Denali National Park, Alaska.