Top photos from Ted's Zimbabwe 1999 trip.
---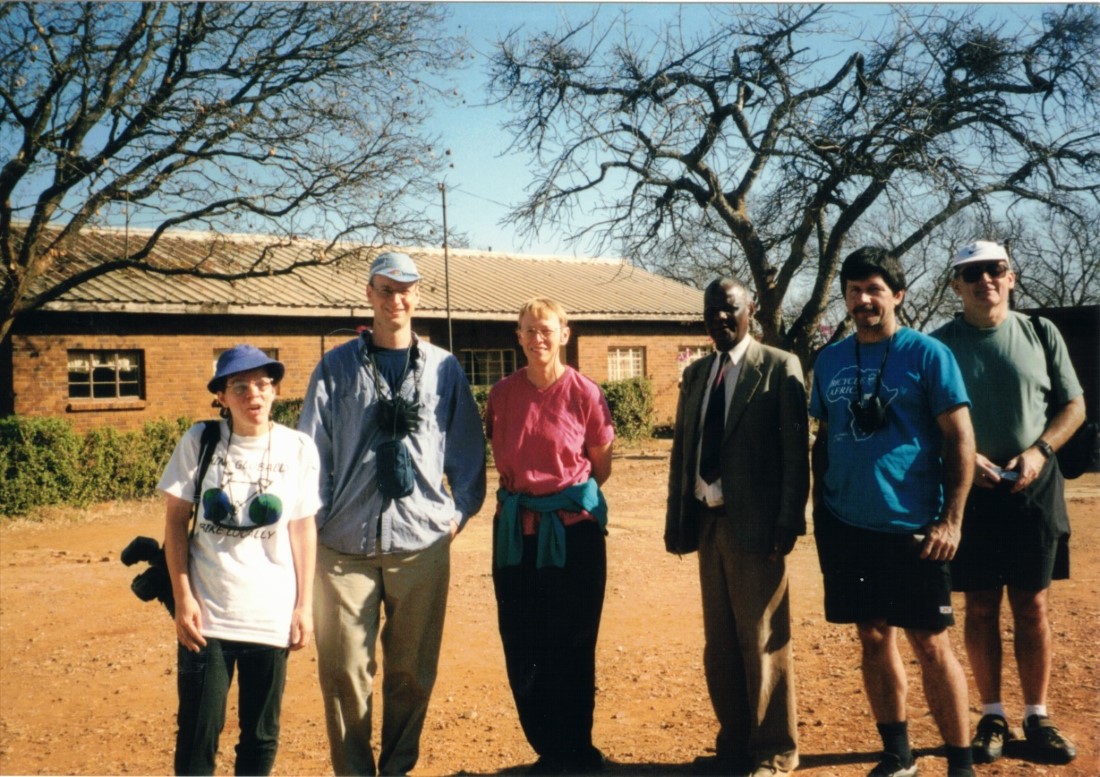 Hlekweni training center school on Kumalo land, near Matopos National Park. Left to Right - Heather, Ezra, Karen, The school principal, Ted and John.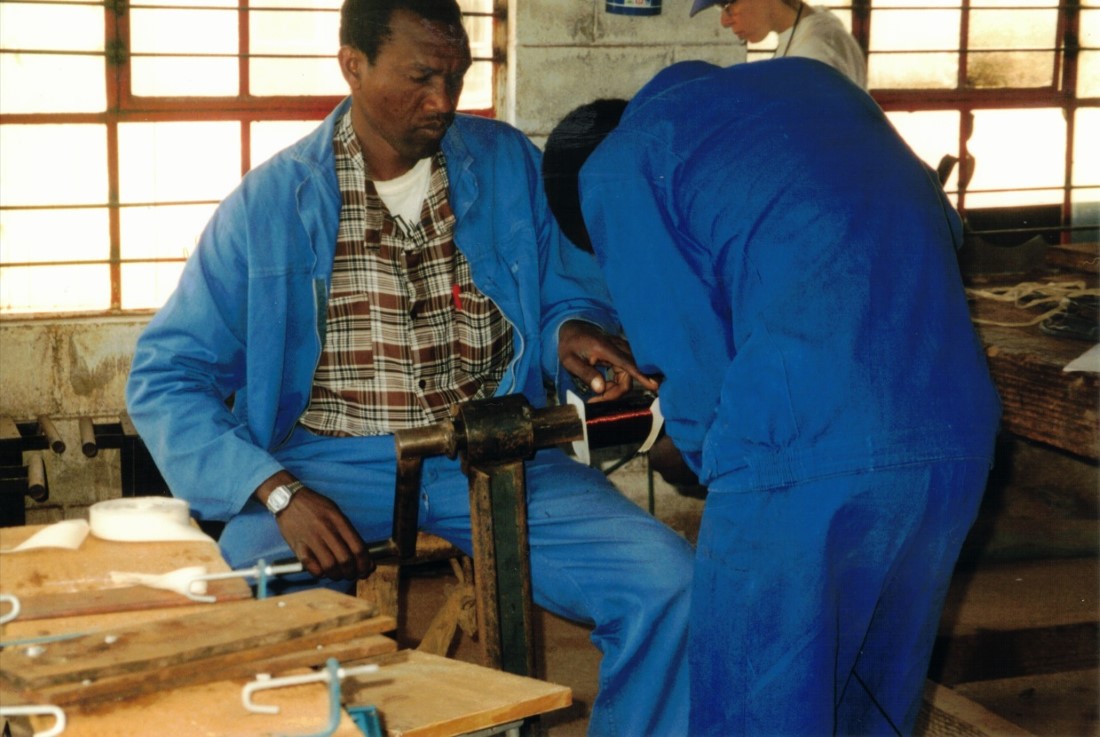 A couple of men winding a coil in order to build a welder at the Hlekweni training center.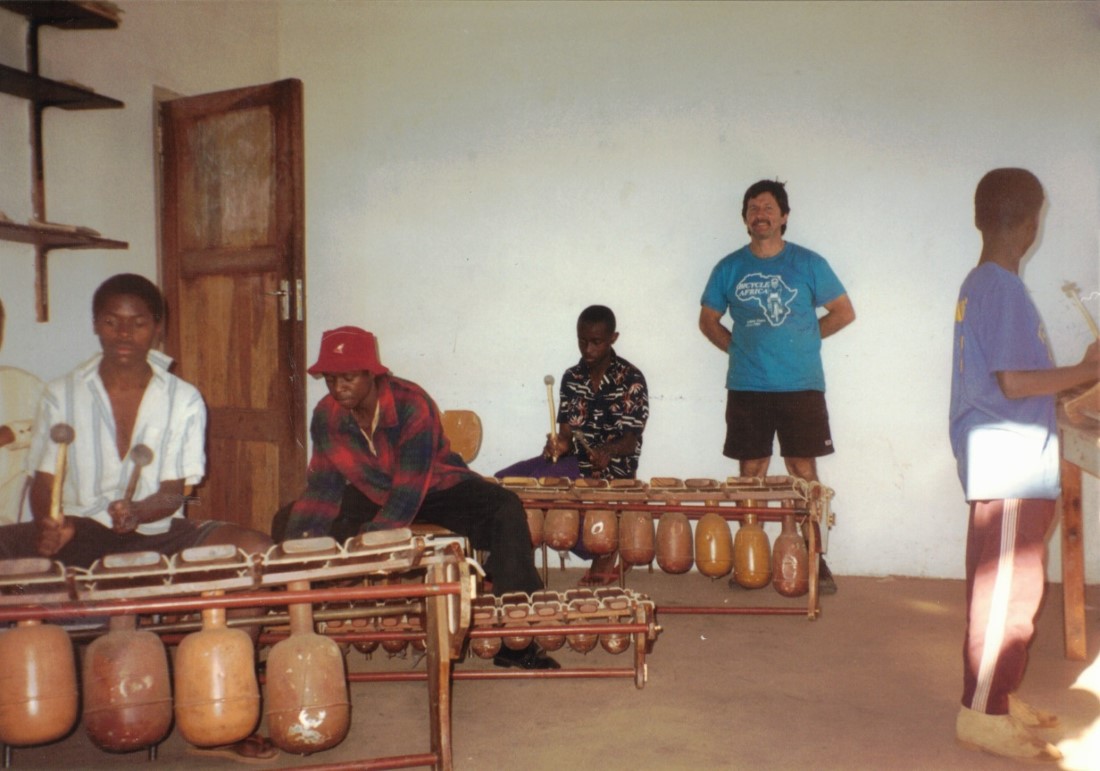 Ted standing in a room at Cyrene school with African boys playing xylophones.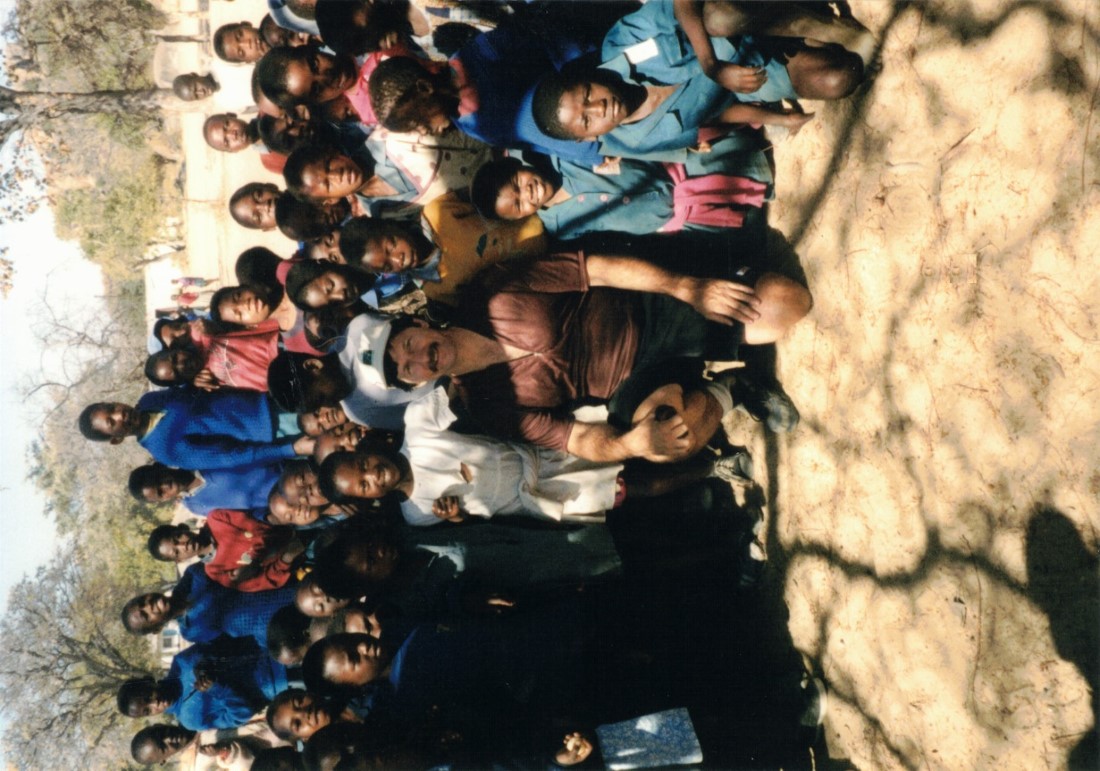 Ted with students at the primary school on Kumalo land.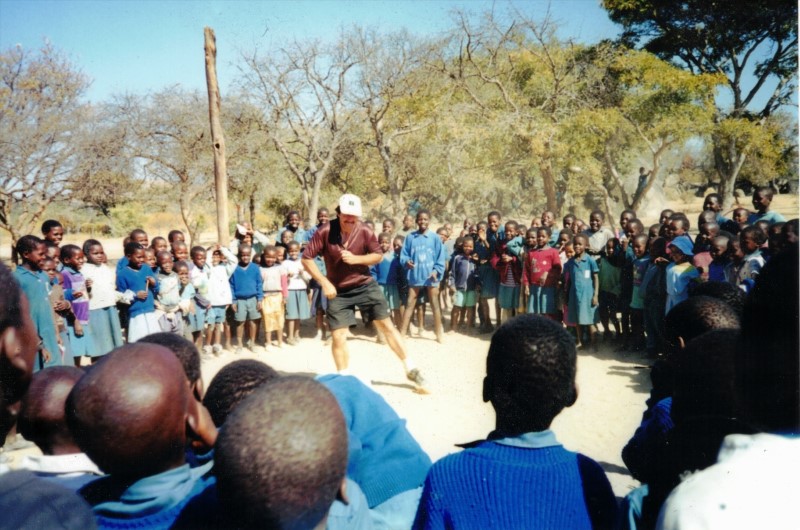 Ted dancing at the secondary school on Kumalo community land.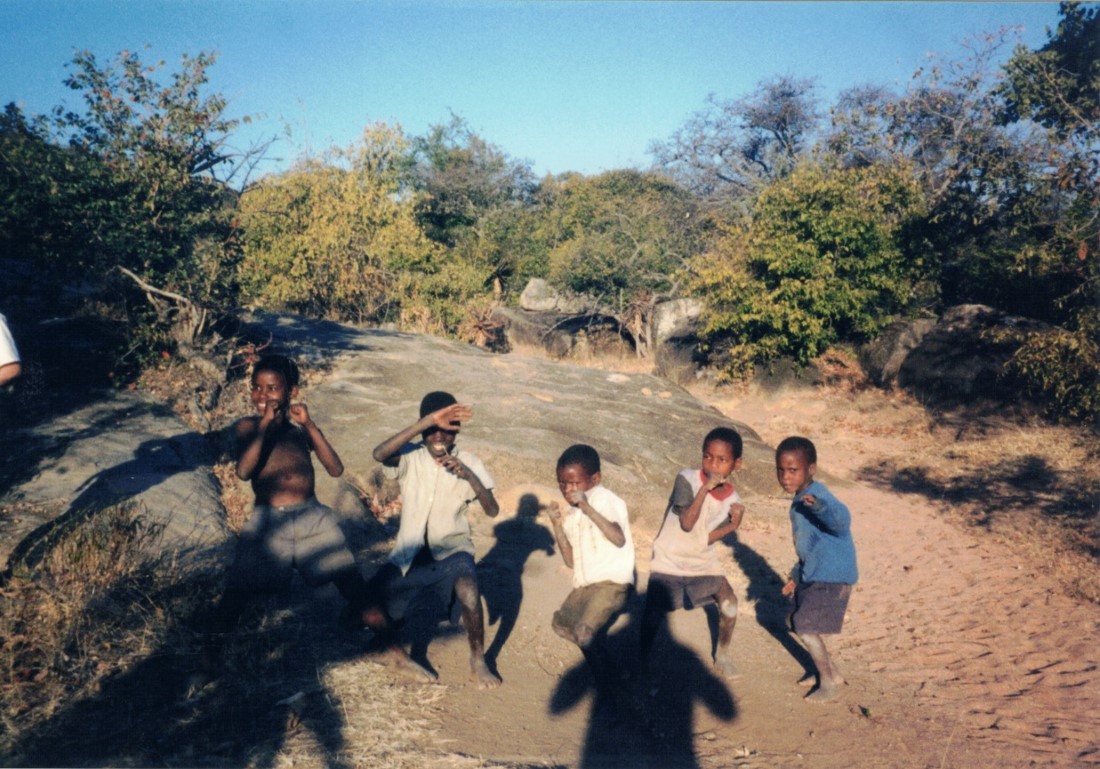 The children that followed us to Mashavuka caves.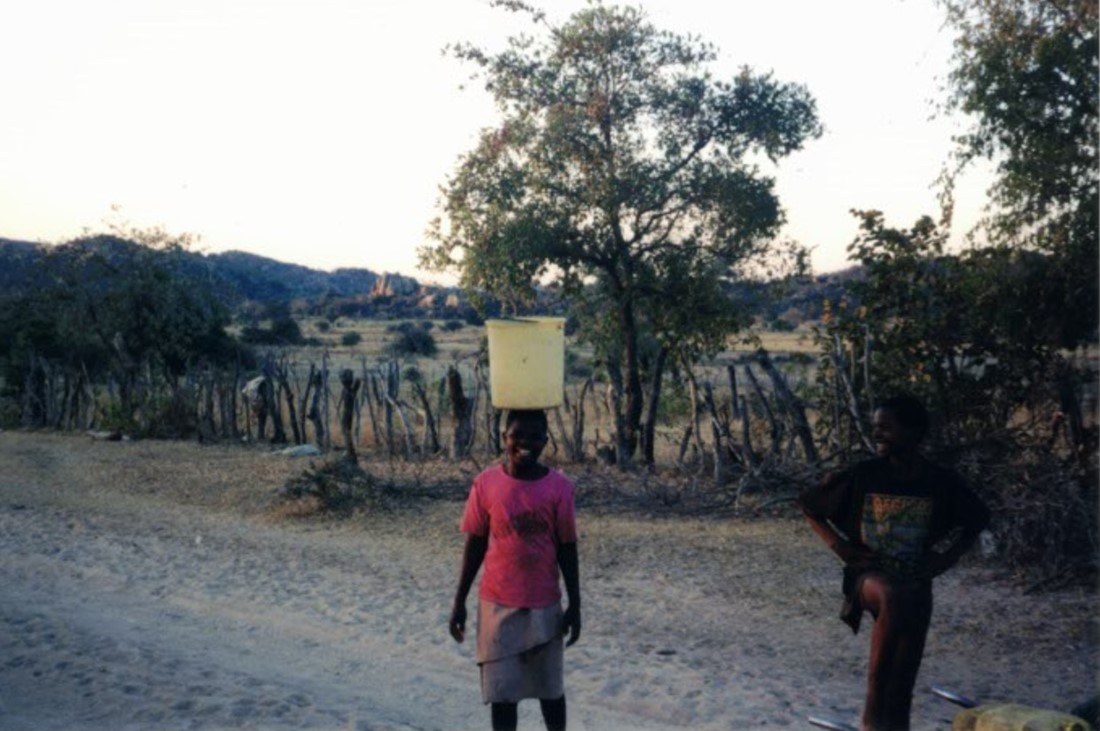 A woman balancing a bucket full of water on her head.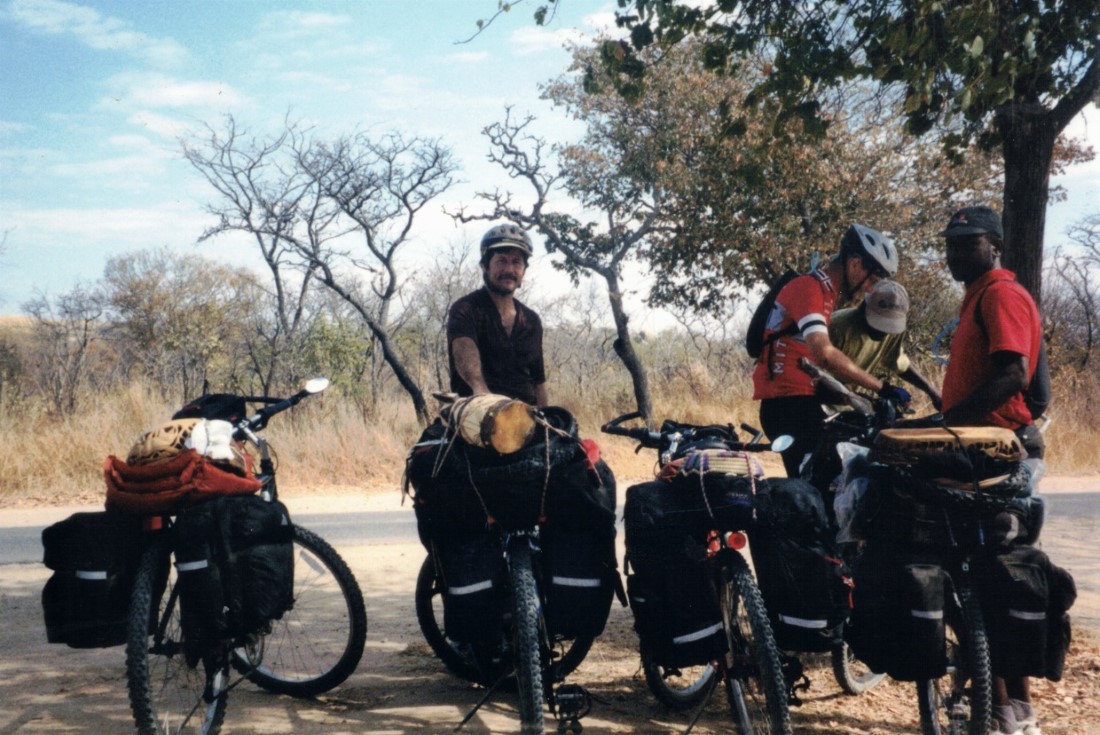 Our bikes loaded with camping gear and African souvenirs in front of the craft center near the turn off to Rhodes grave. Bikes left to right Johnís, Ted, Beckyís and Shingiís. People left to right - Ted, Ezra, person looking at Ezraís GPS unit and Shingi.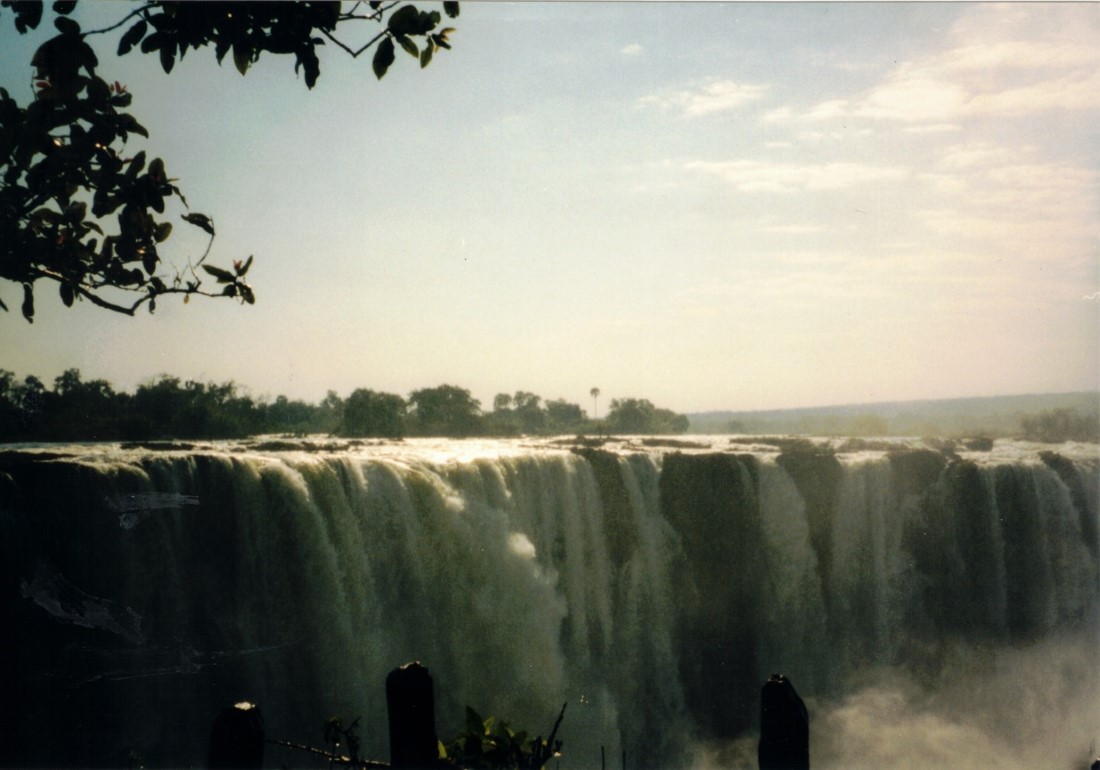 Victoria Falls seem from Zimbabwe side of falls.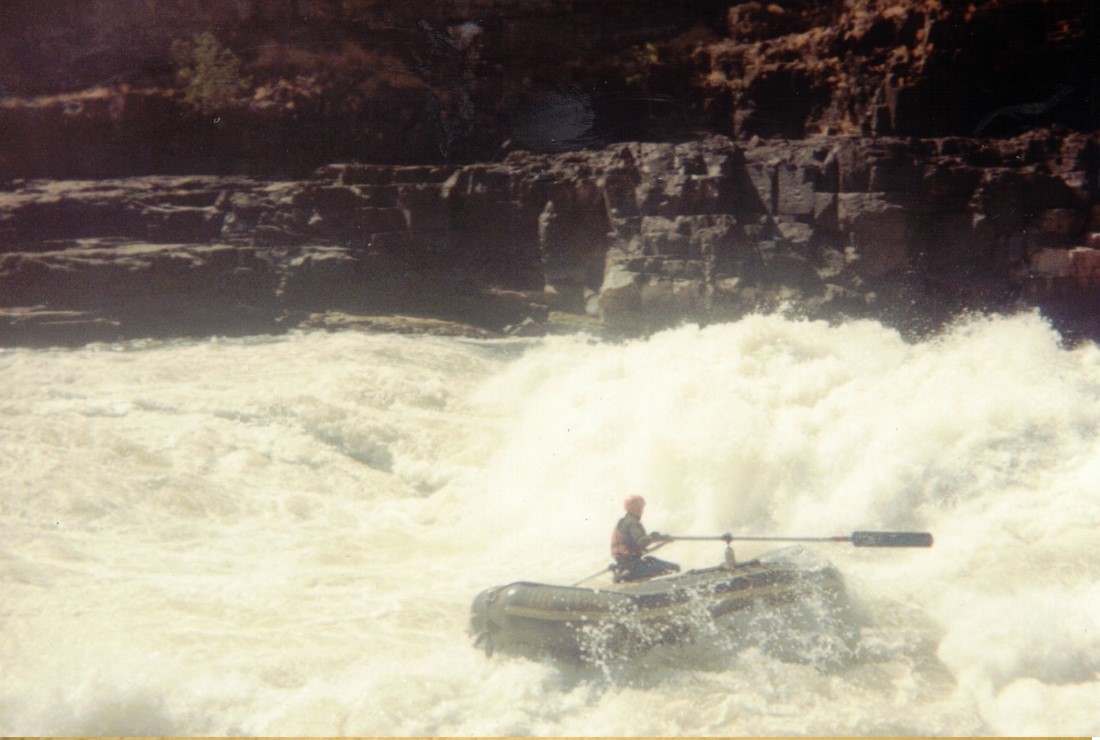 Rafting the Zambezi River near Victoria Falls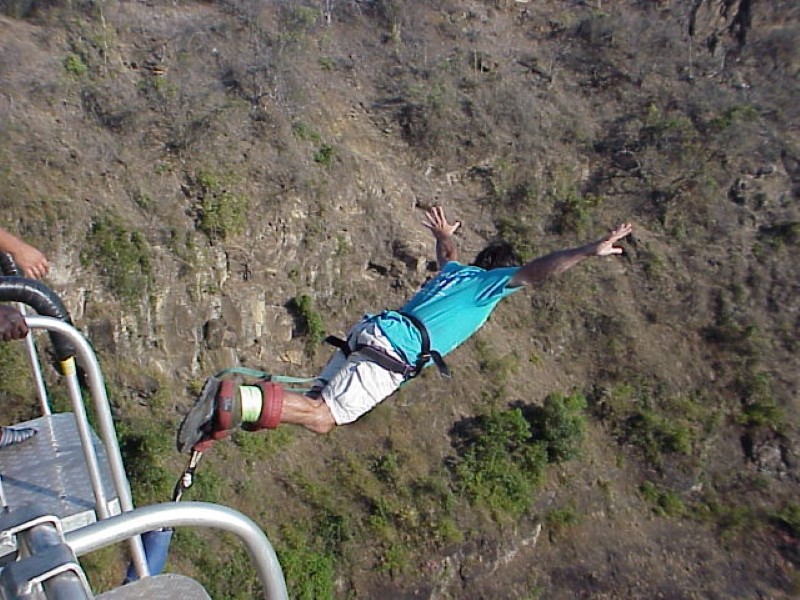 Ted bungee jumping off the bridge that separates Zimbabwe and Zambia. (Near Victoria Falls)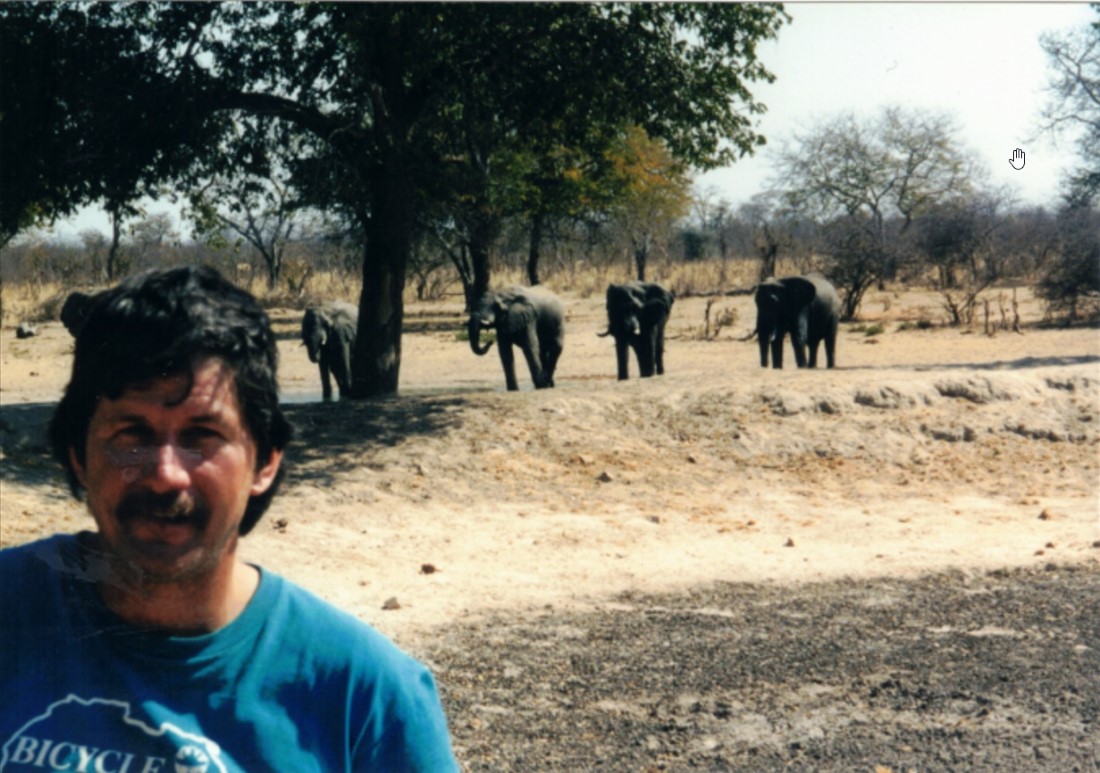 Ted with elephants near a pond close to Hwange National Park.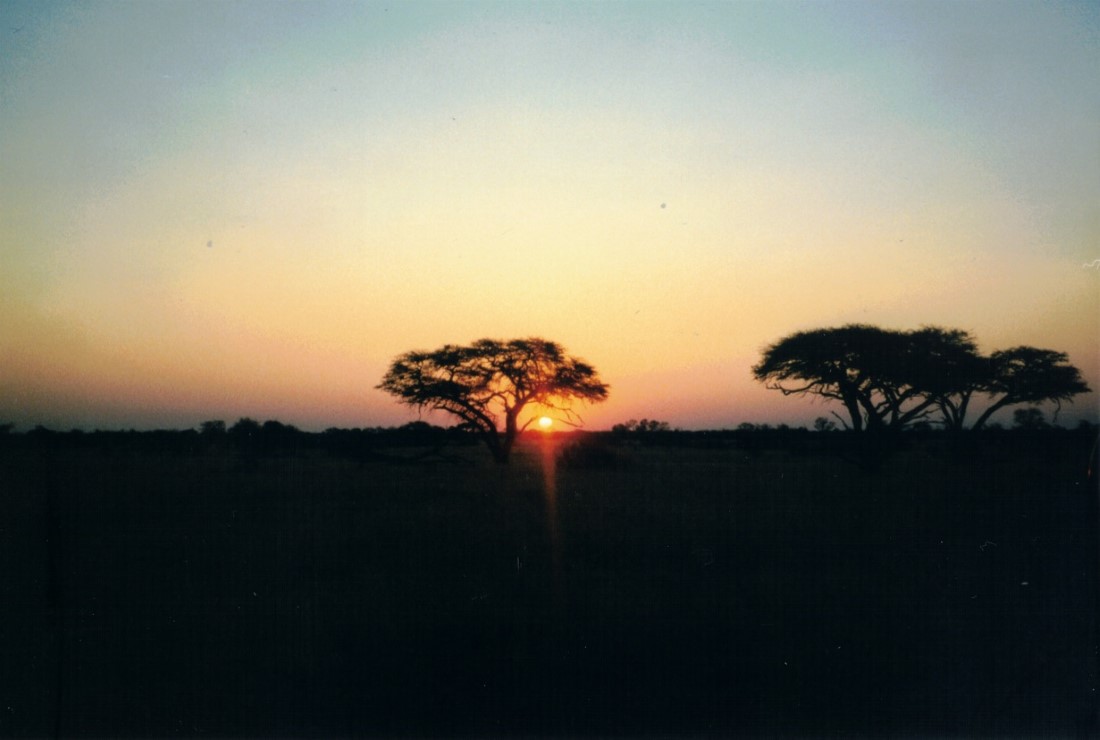 The sun setting at Hwange National park near Dete.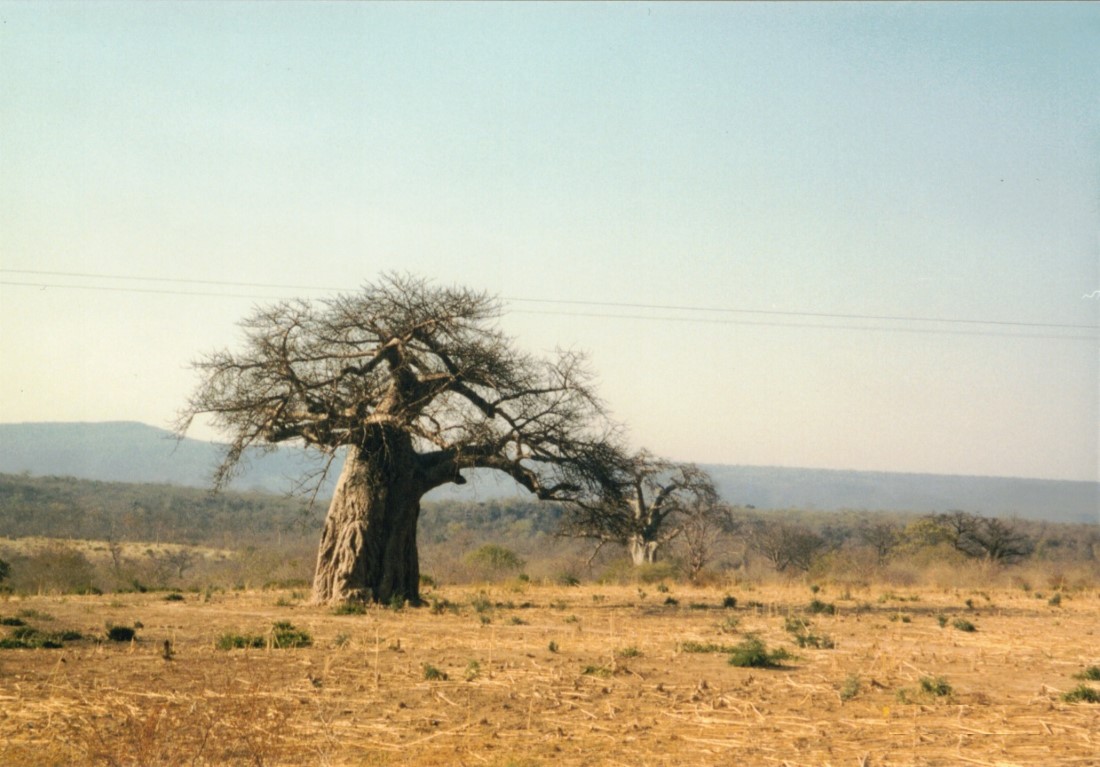 A Baobab tree between Sianzyundu and Binga.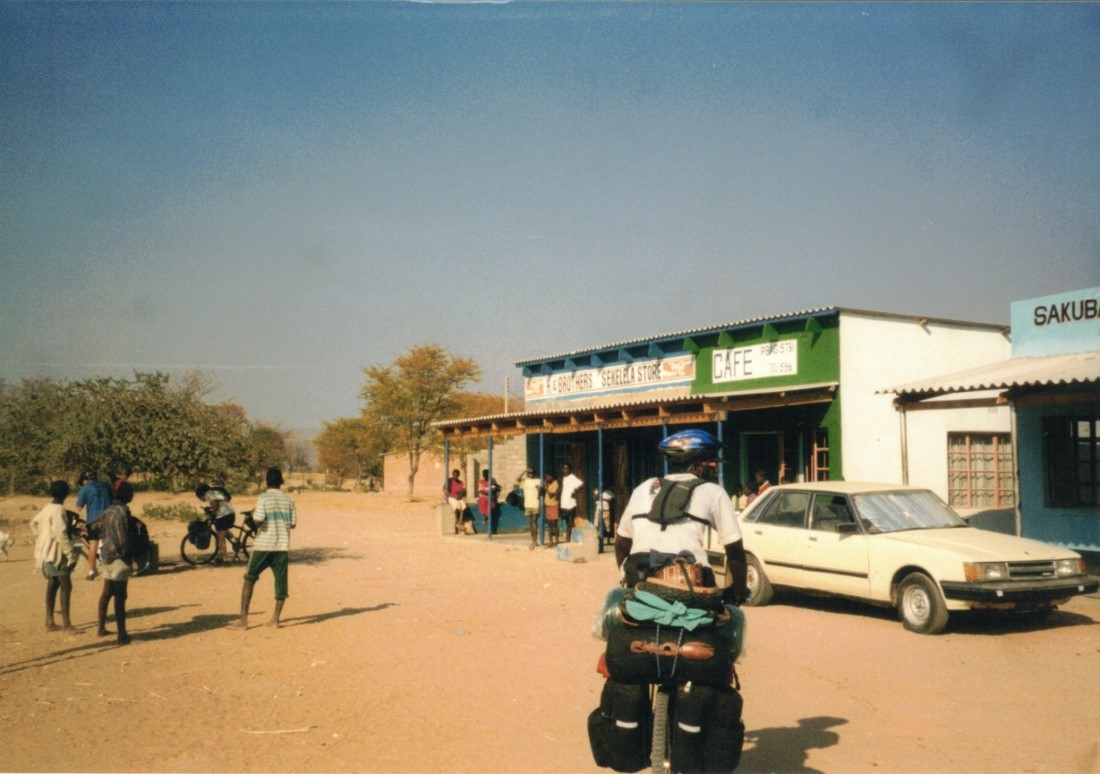 Shingi cycling to a strip mall store between Sianzyundu and Binga.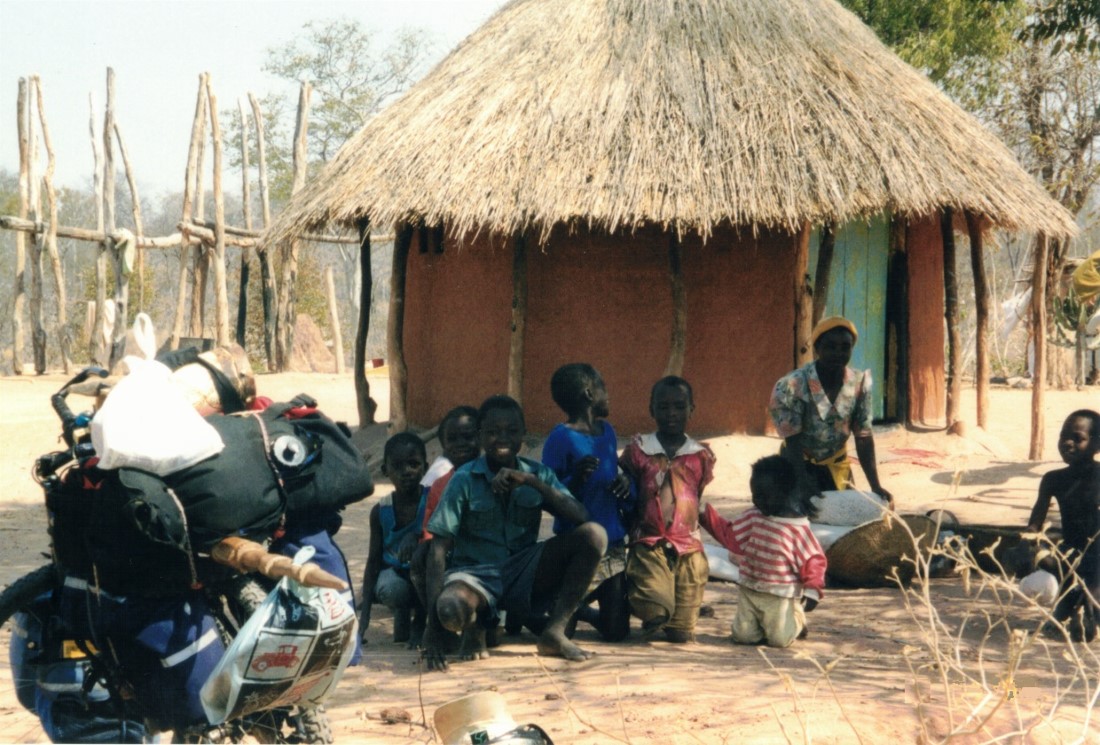 Family Ted gave cloths to between Sianzyundu and Binga. When I gave the woman some sweat pants she was so happy that she danced around in circles of holding up the sweat pants.