Photos from Ted's Baja California bike ride.
---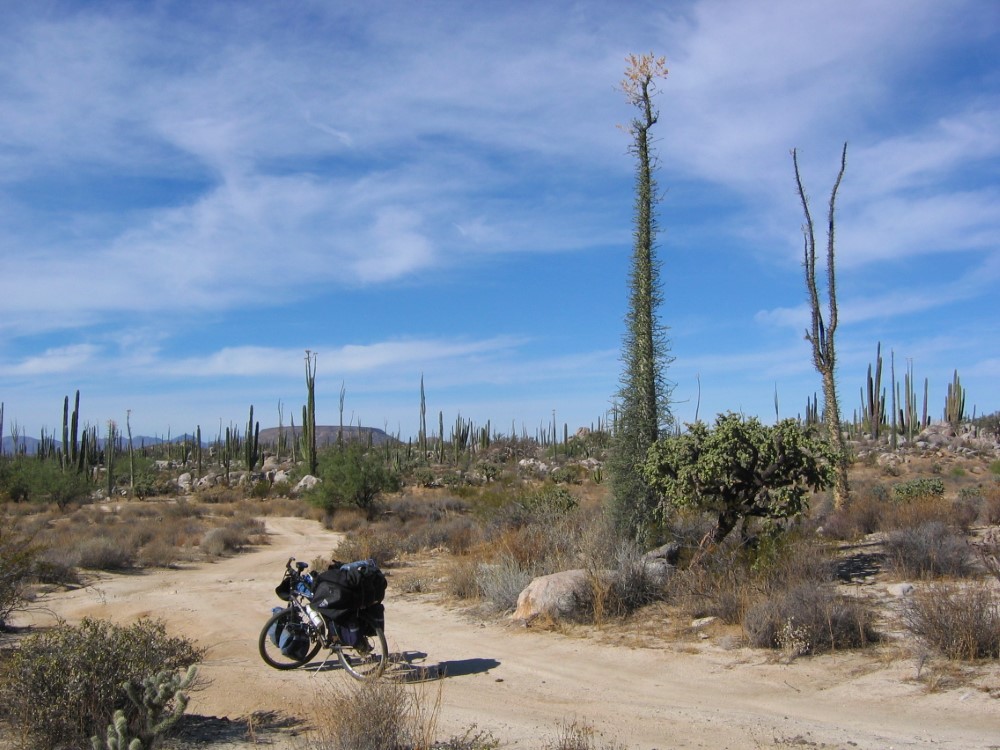 My bike on dirt road near interesting plant south of San Agustin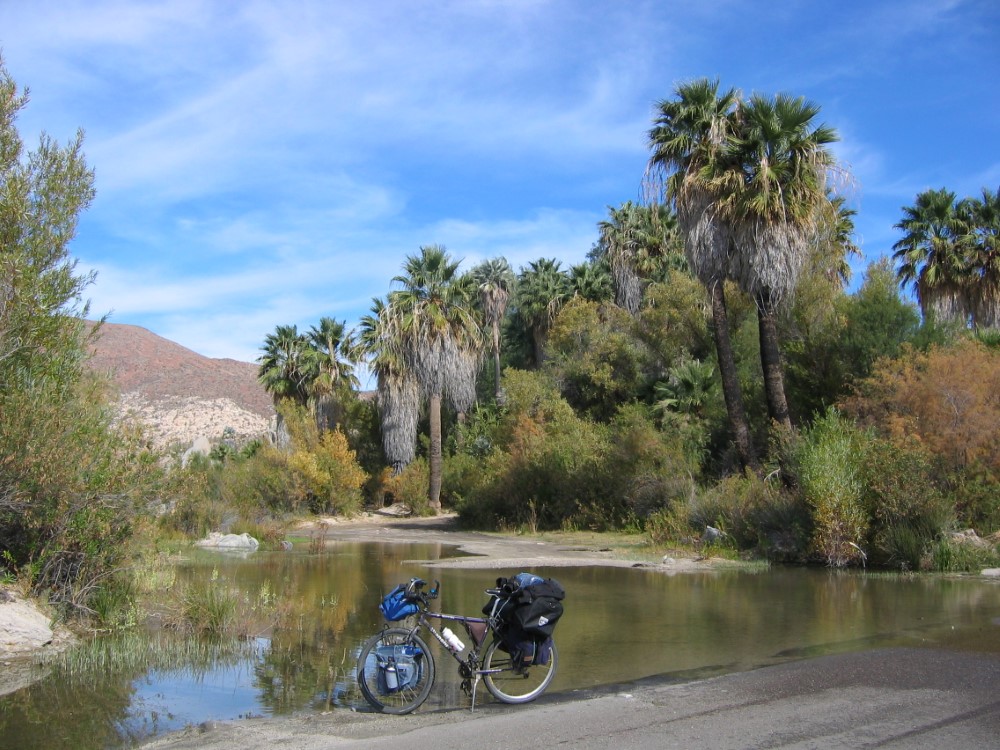 One of the only streams I saw near Mex-1. Near Catavina.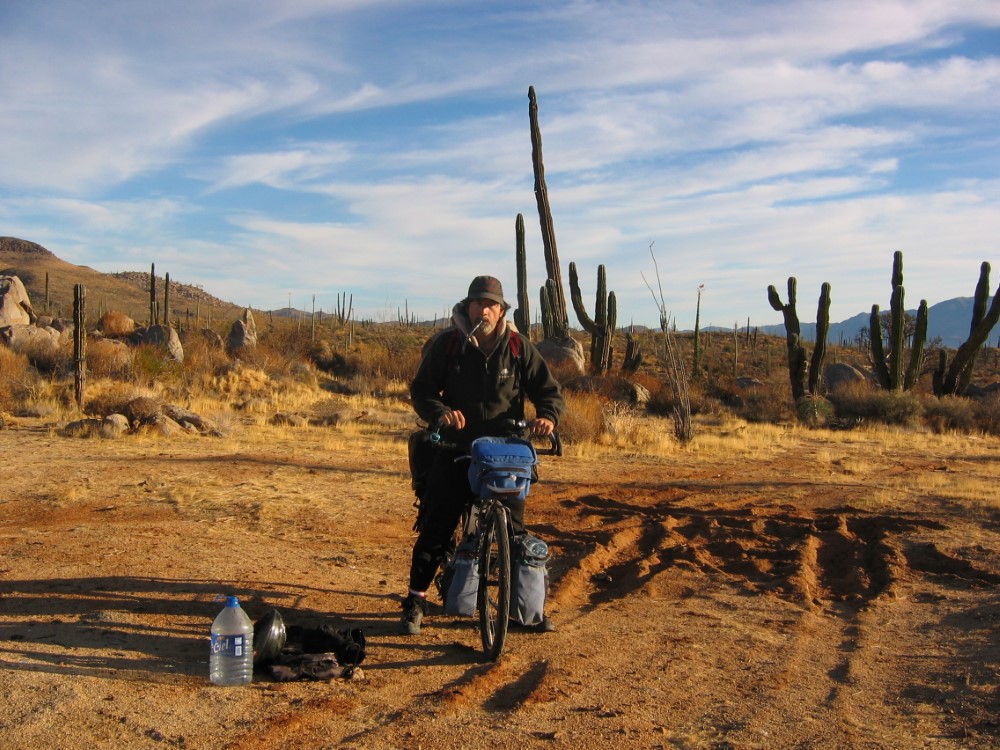 Me near cactus between El Rosario and Guerrero Negro.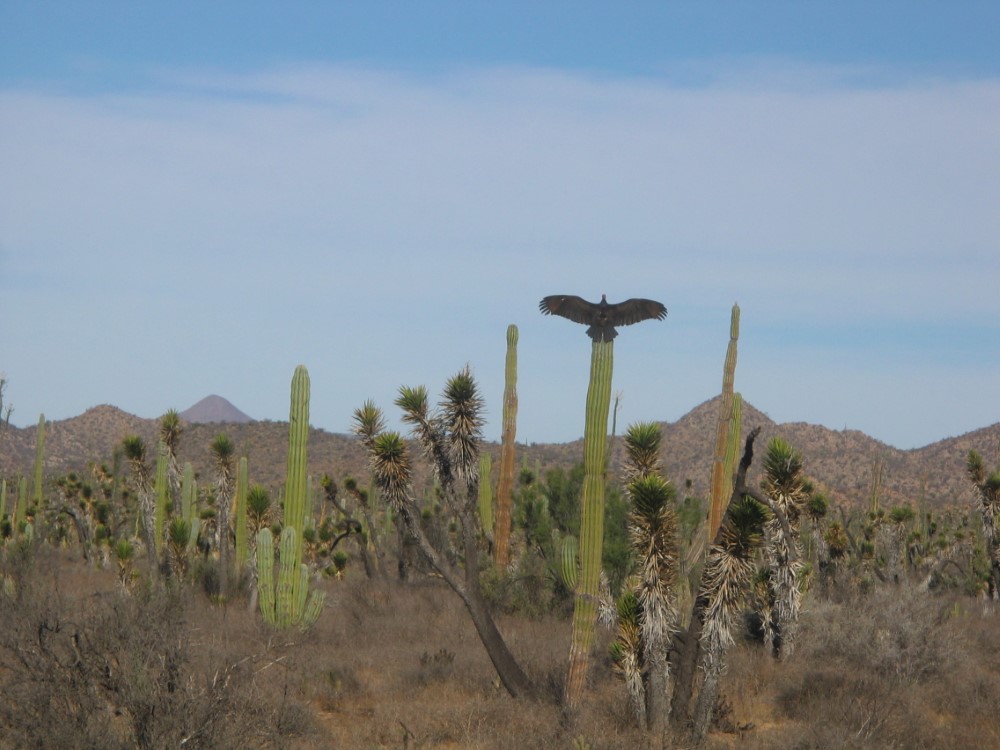 Vulture in cactus between El Rosario and Guerrero Negro.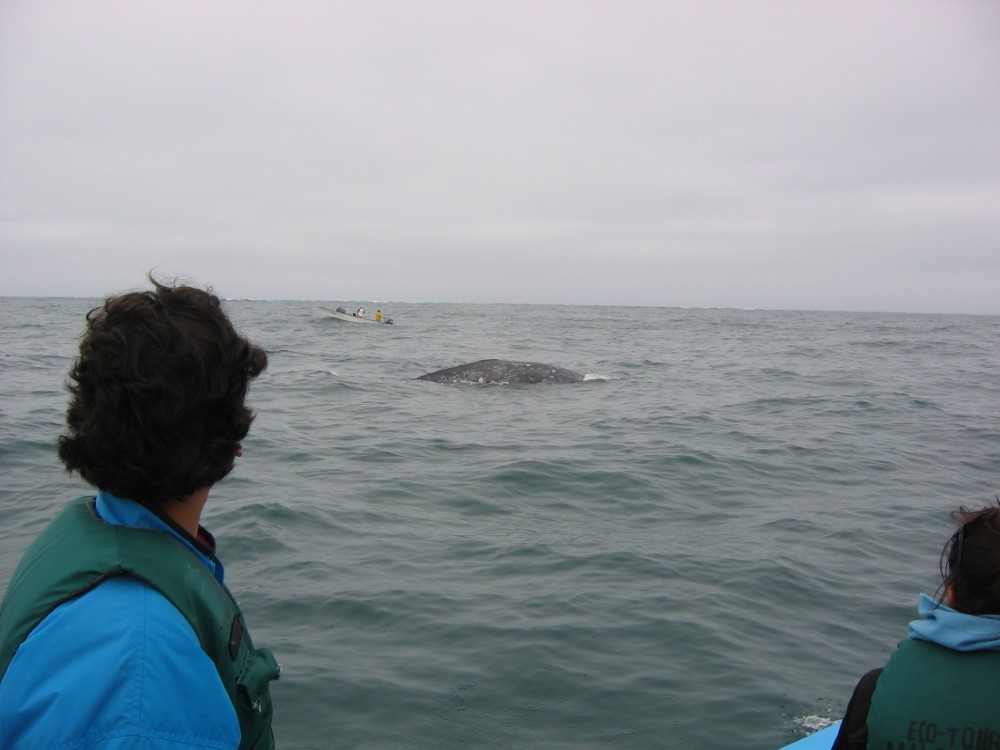 A whale we saw from the whale boat near Guerrero Negro.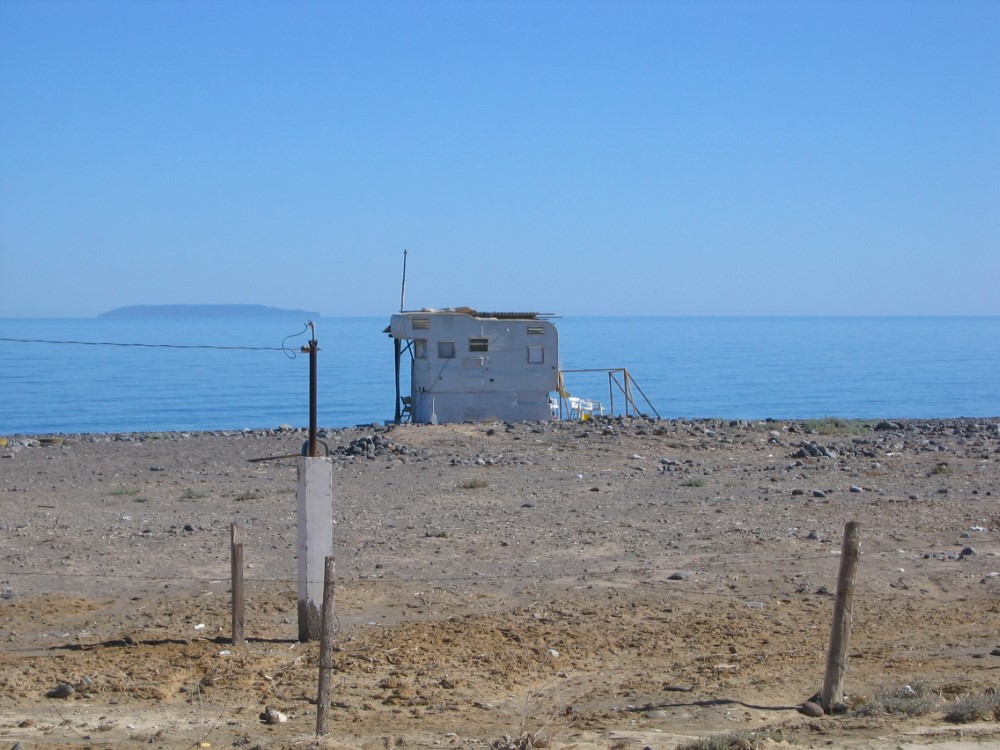 Ocean front home north of Mulege.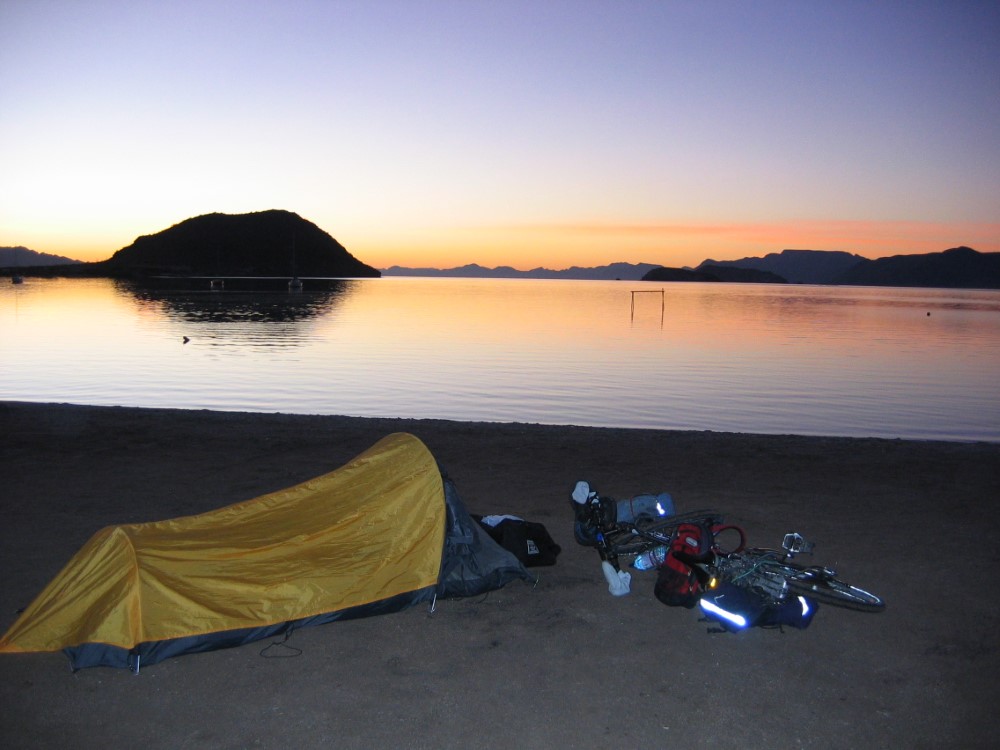 My campsite at the first beach in Bahia Concepcion, Playa Santispac. Bahia Concepcion is one of the nicest areas along the route to La Paz.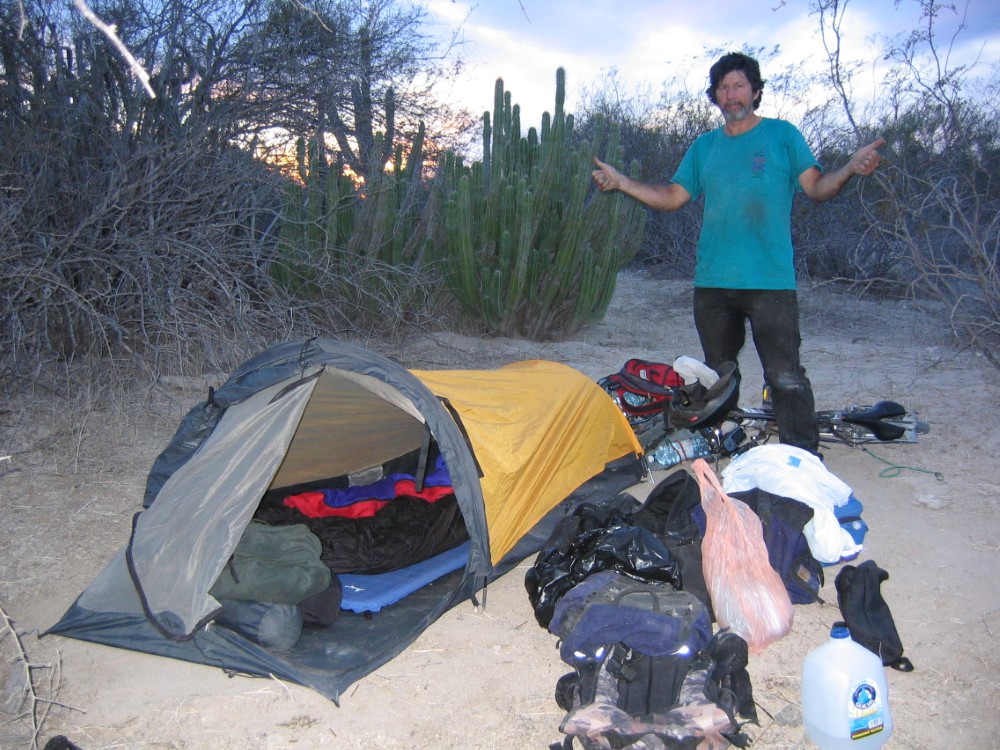 The campsite Ted had on December 28 th between Ciudad Constitucion and La Paz .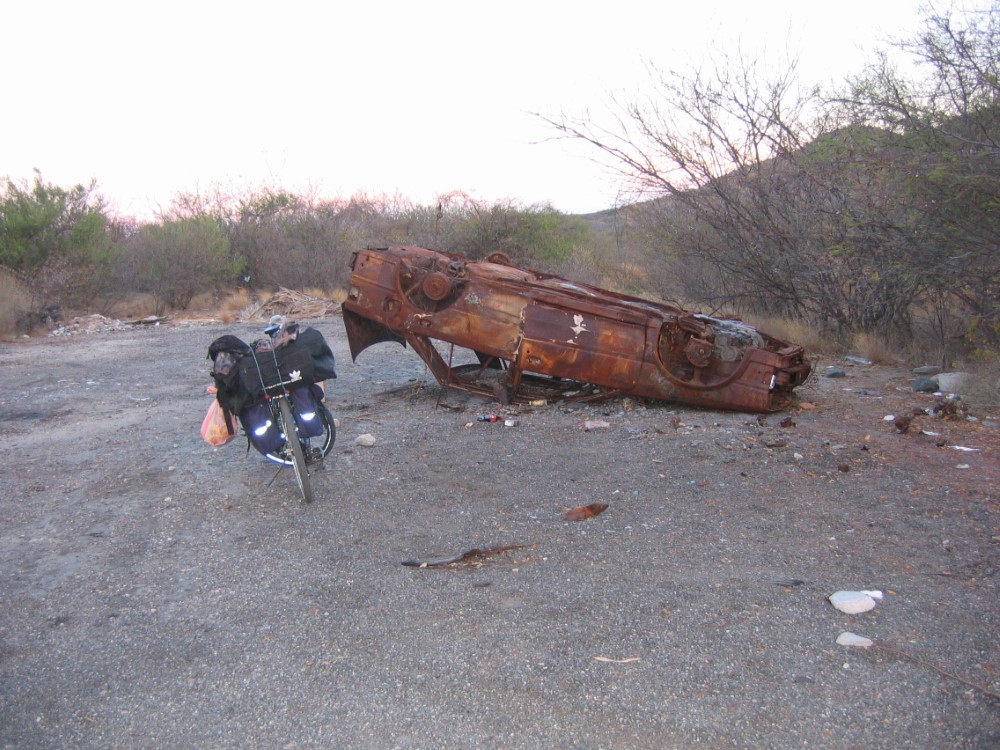 Abandoned car about 3 miles north of El Triunfo. This was near the turn off to my last night's campsite.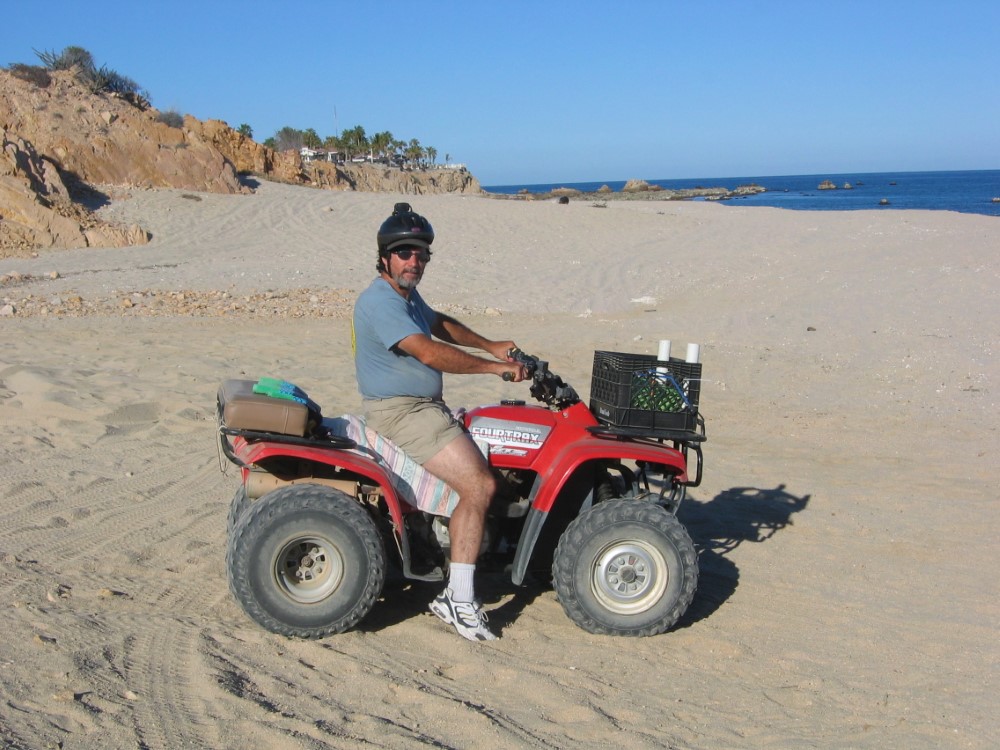 Jeff's has a Quad and we used it to travel around on the Buena Vista beaches.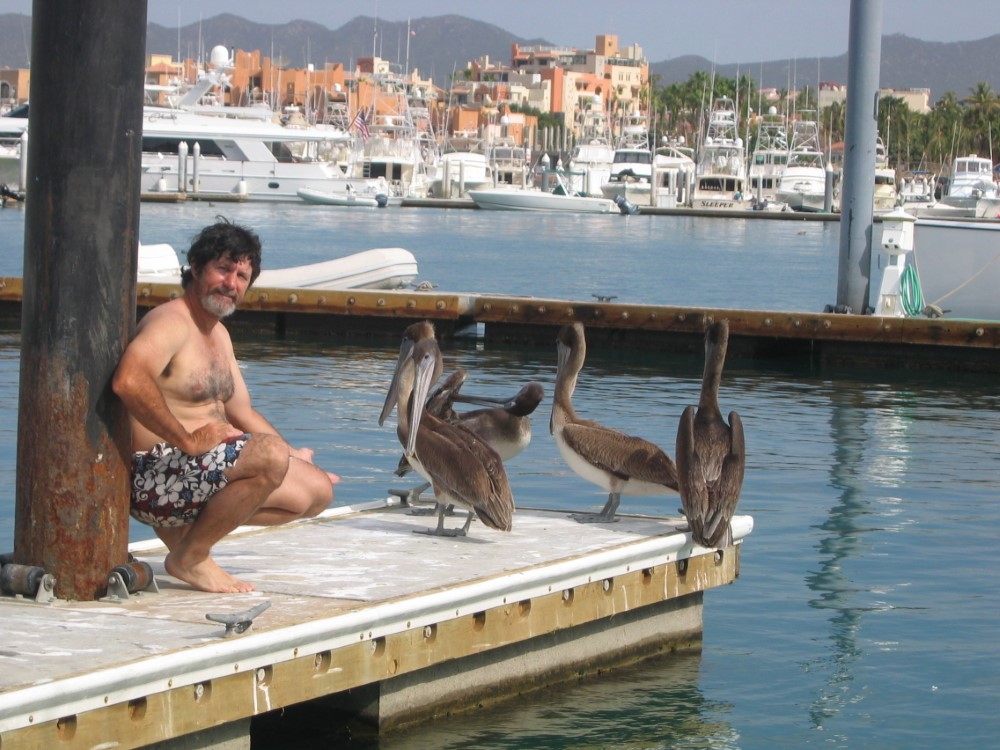 Ted next to pelicans on the peer at Cabo San Lucas.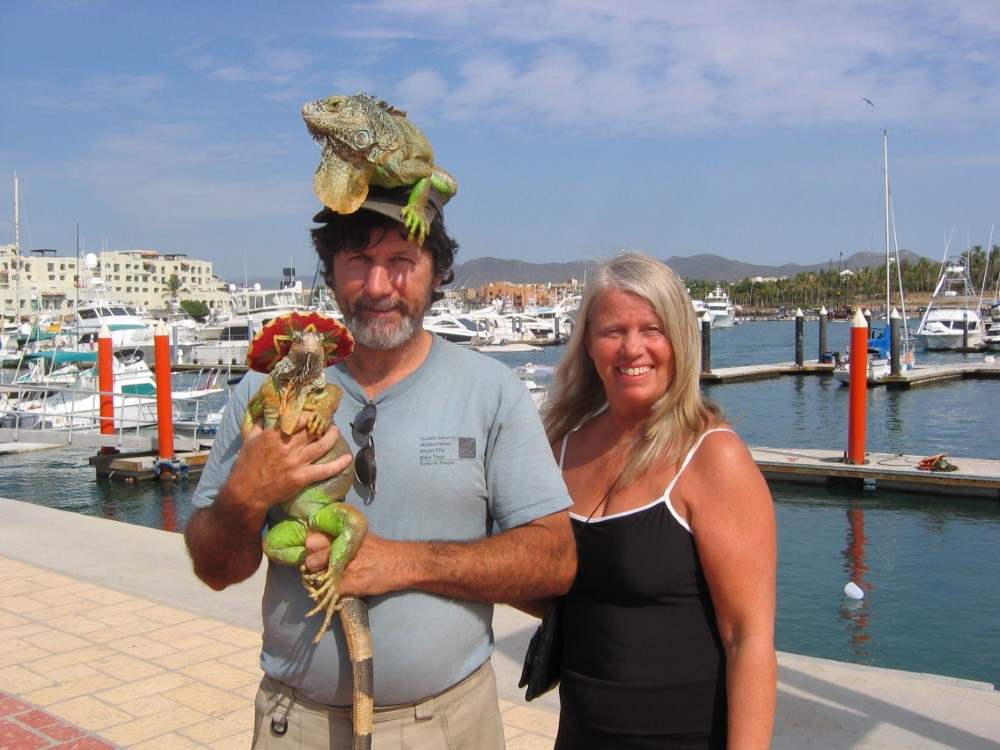 Iguanas Ted paid to $2.00 for photos with at Cabo San Lucas.