Photos from Ted's Australia bike ride.
---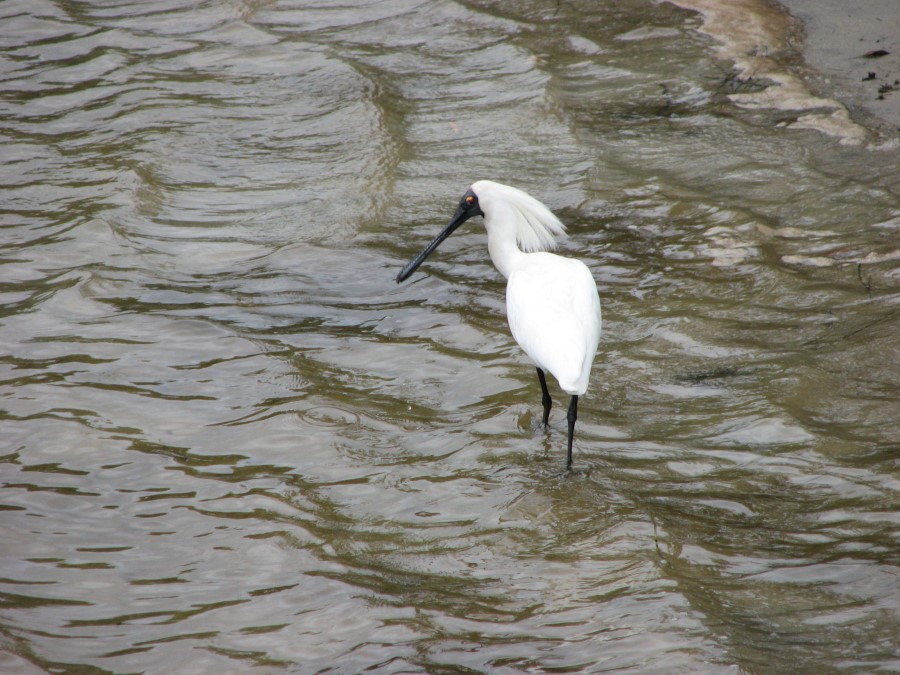 This Royal-Spoonbill bird was in the water south of Tweed Heads.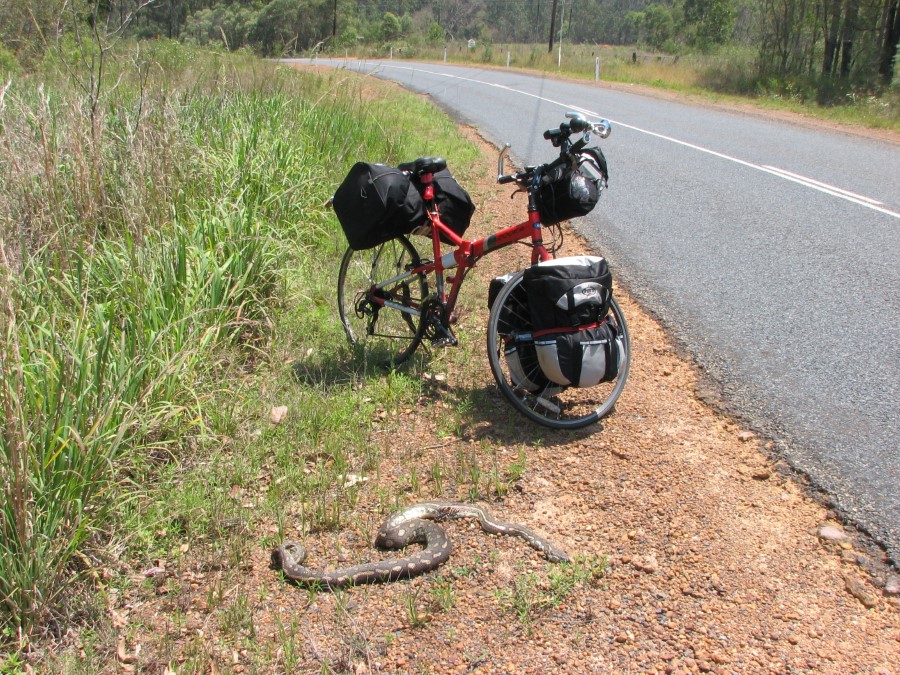 This was the only large snake I saw in Australia. It's dead and it might be a Python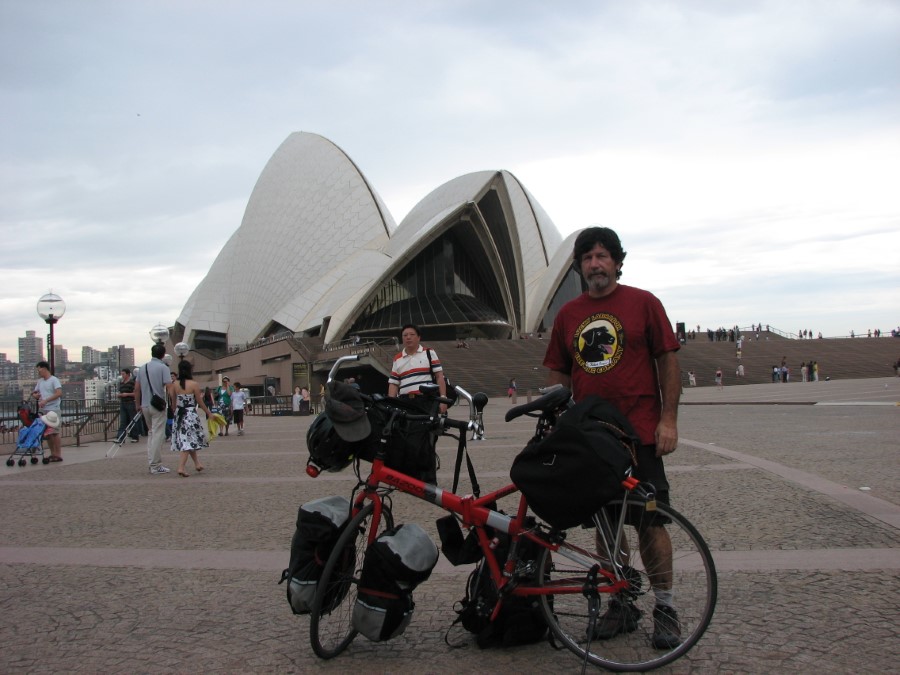 Ted in front of the Sydney opera house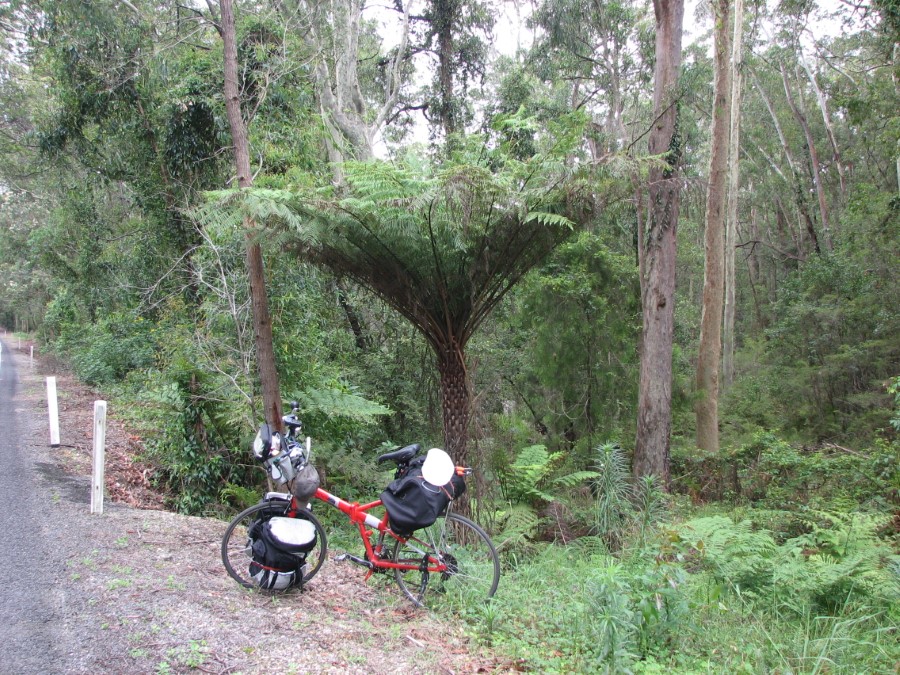 Ted's bike with an Australian Fern Tree next to the Pacific Highway.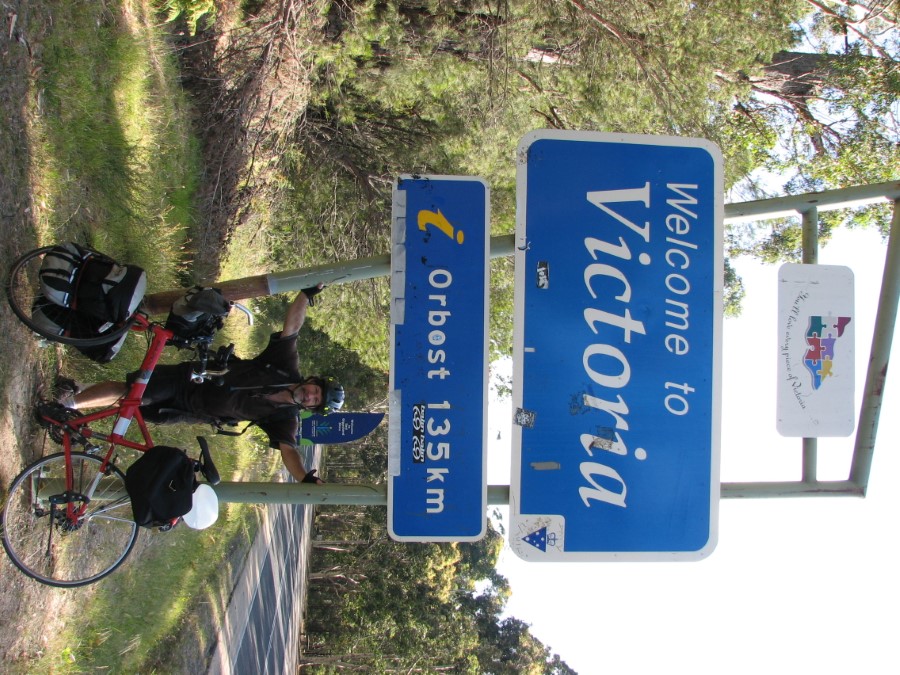 Terry took this photo of Ted entering the State of Victoria.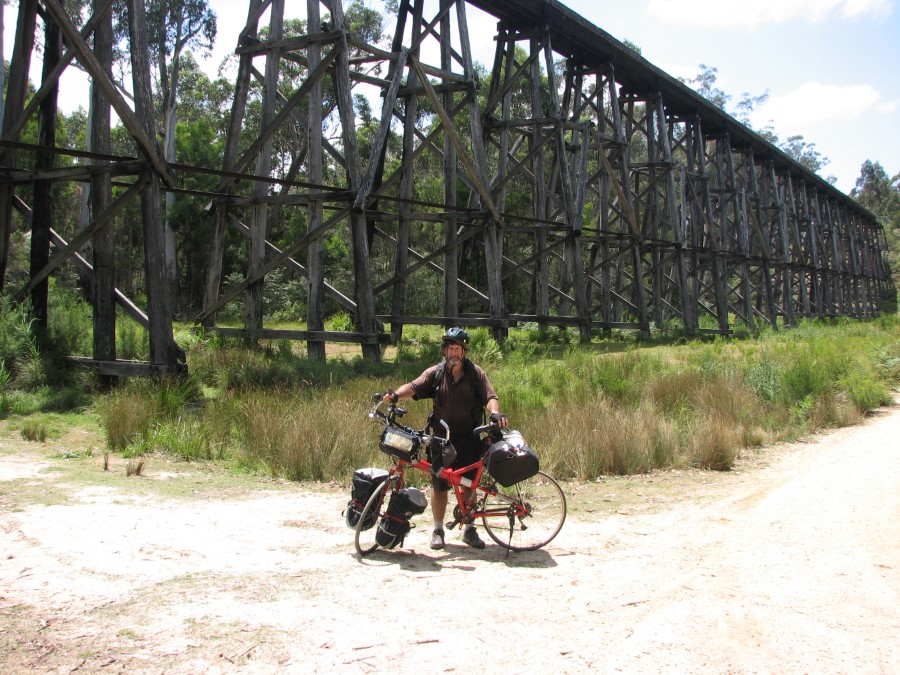 Ted at the bottom of Stony Creek Trestle Bridge. This bridge is part of the East Gippsland rail to trail. The bridge is closed and you can only view the bridge from the bottom or behind a fence at the top on the west end. The east end of the bridge is missing.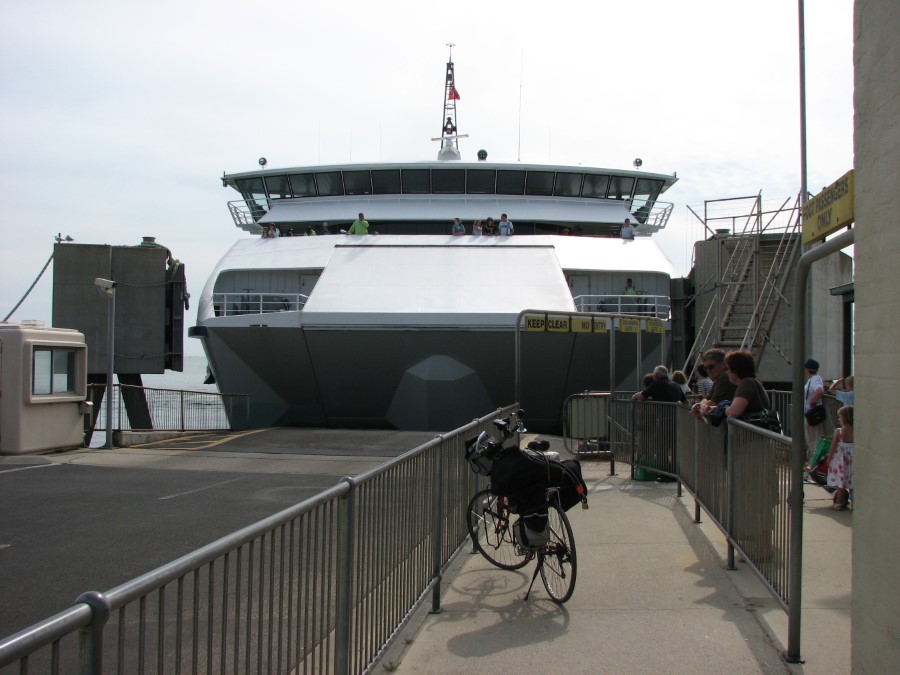 My bike waiting for boat at Queenscliff. I took this ferry to Sorrento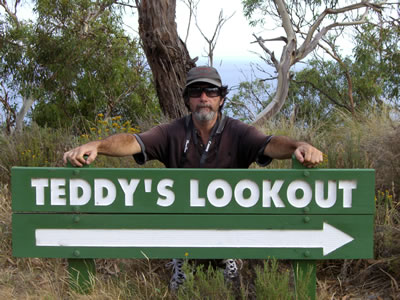 Here's Ted near the sign pointing to Teddy's Lookout near Lorne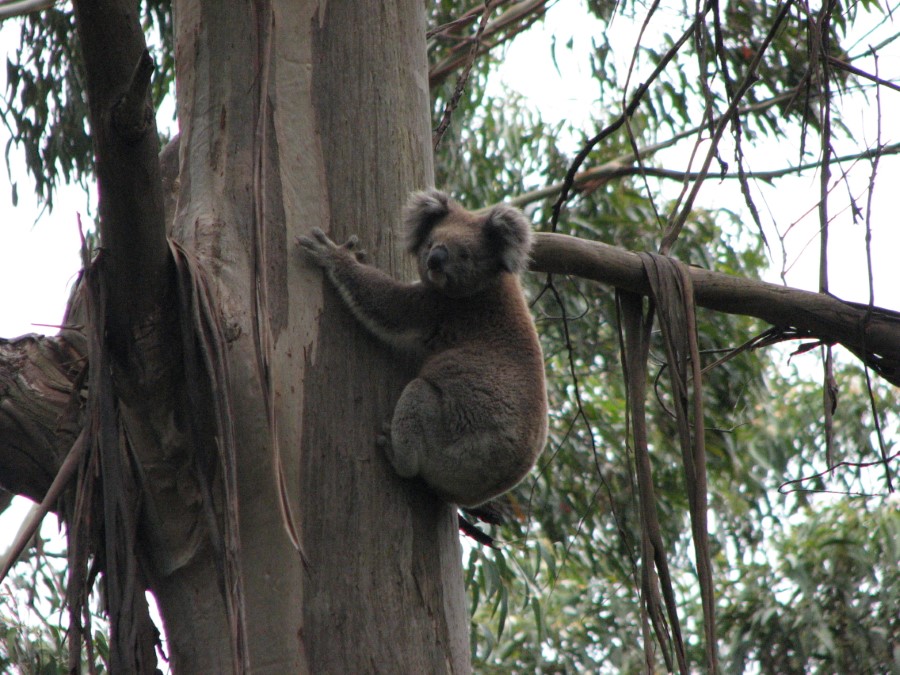 This was the first Koala Bear we saw in the wild. It was near Kennet River. This is the one that moved the most and I was able to get a great short movie of it climbing the tree.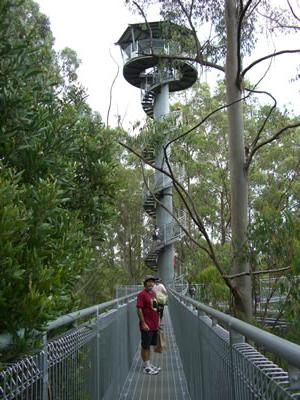 Tower behind Ted at Otway Fly Tree Top Walk. The tower is 47 meter over the forest floor.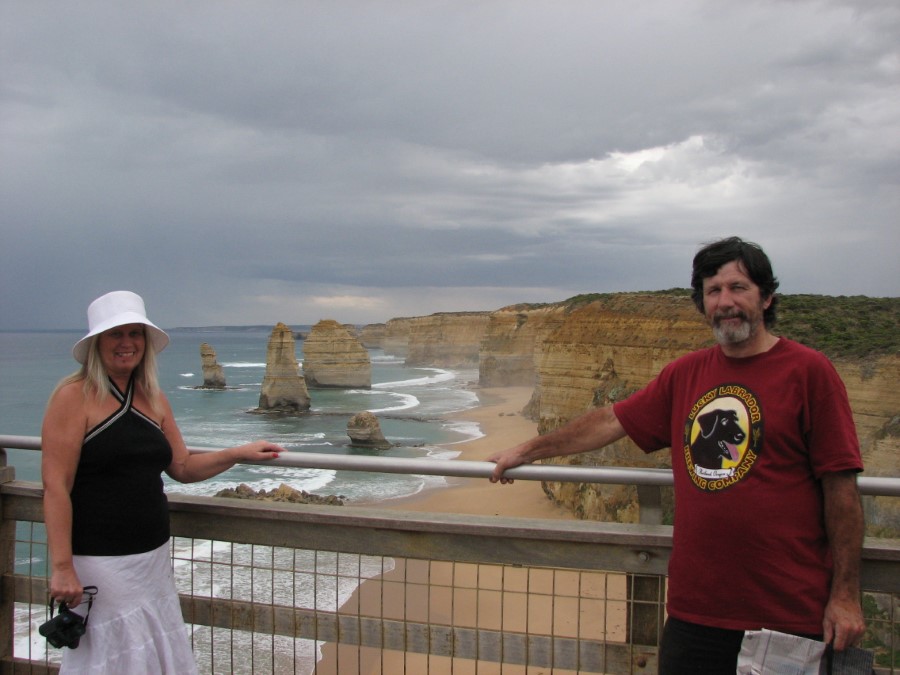 Andrea and Ted with 12 Apostles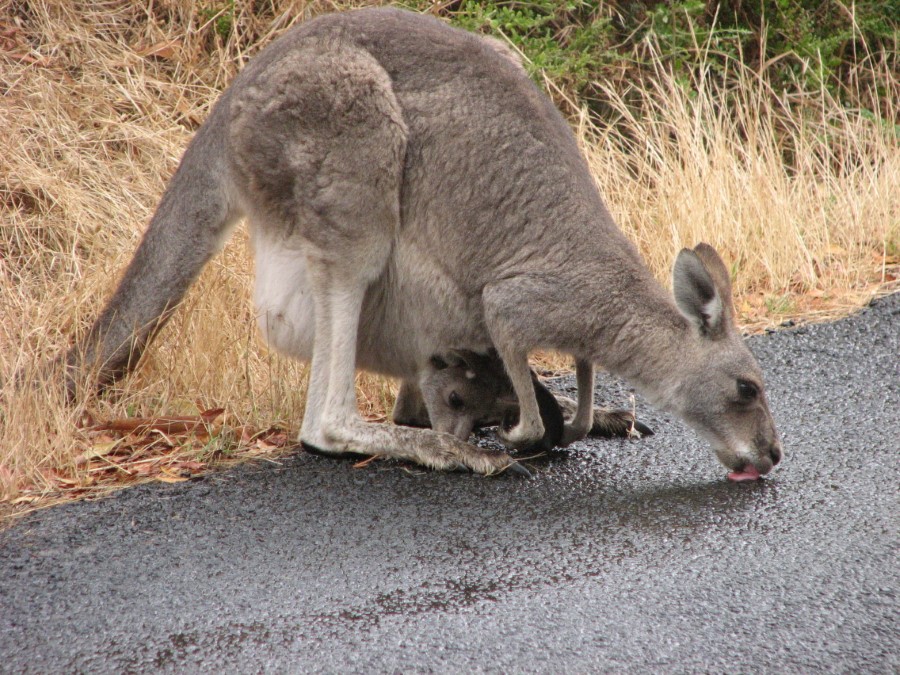 Kangaroo with baby in pouch at Tower Hills State Game Reserve. It had just rained and the kangaroos were drinking water off the roads.