Photos from Ted's Central America bike ride.
---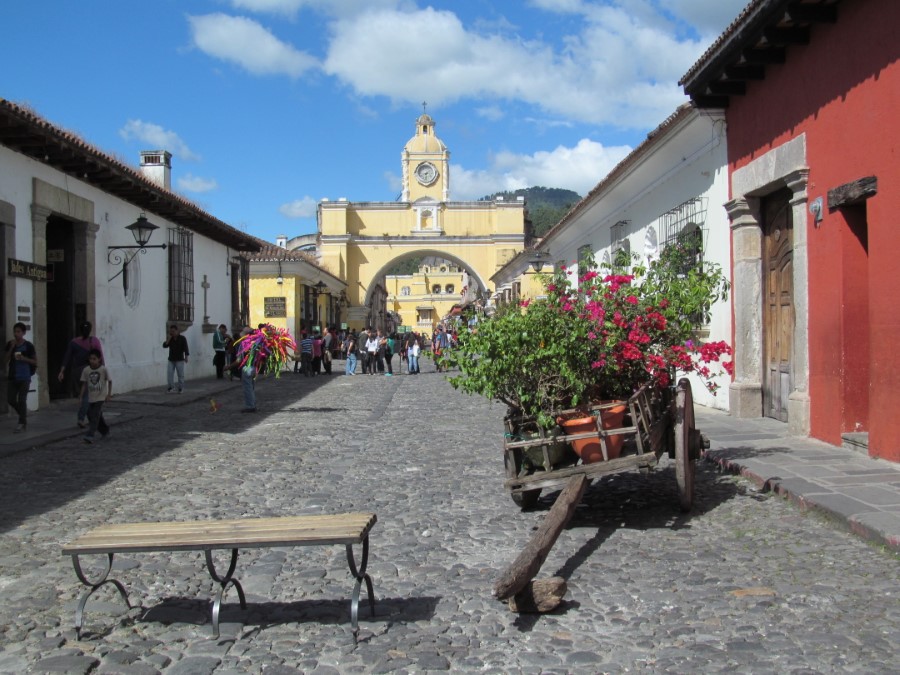 Main road in Antigua, Guatemala.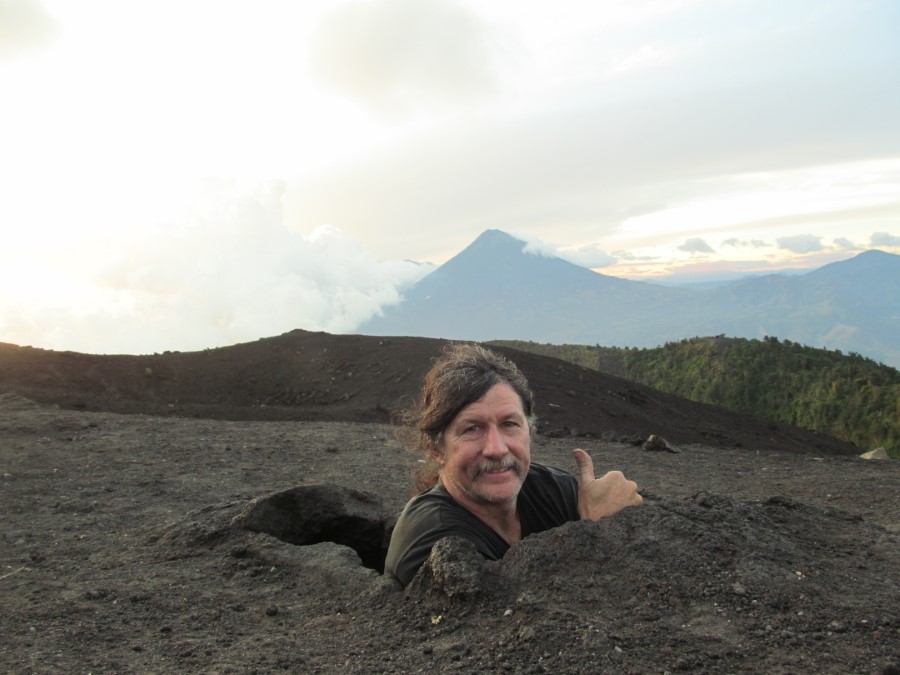 Ted in lava hole on Volcano Pacaya, Guatemala.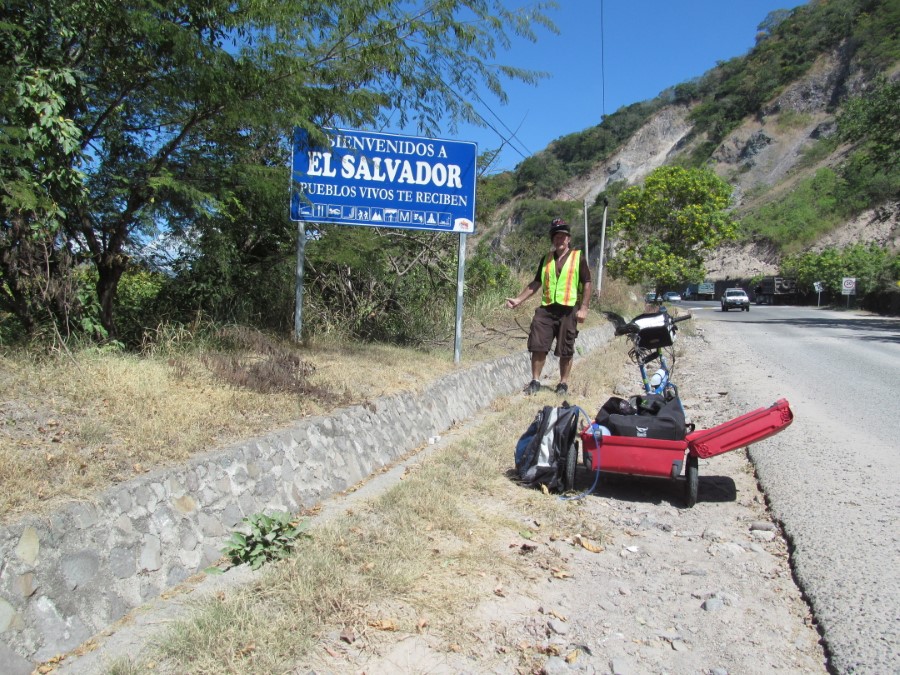 Ted at the border of El Salvador.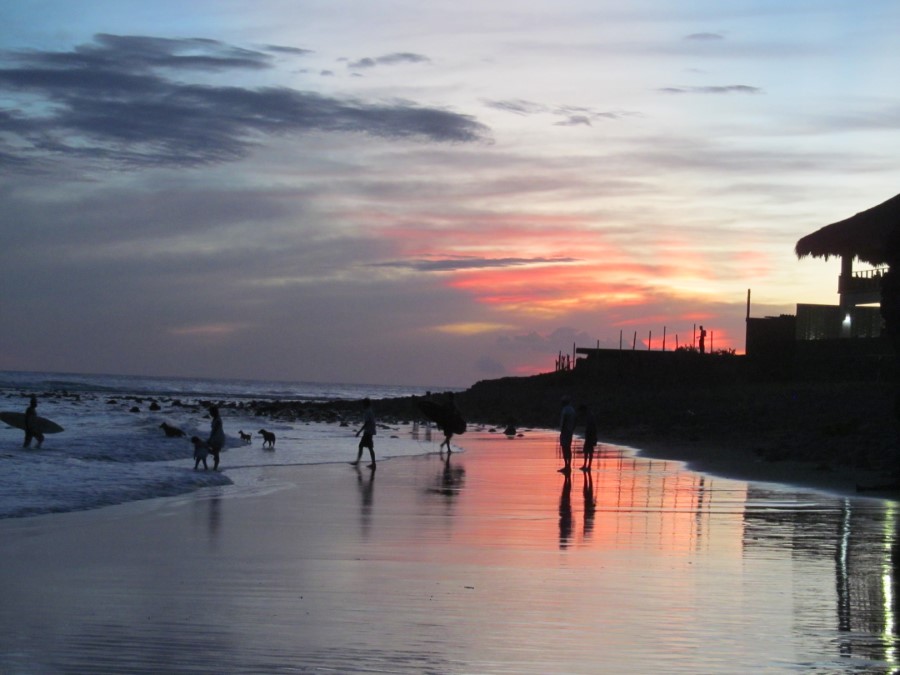 People on the beach at sunset across the road from the motel Ted stayed in near El Zunzai, El Salvador.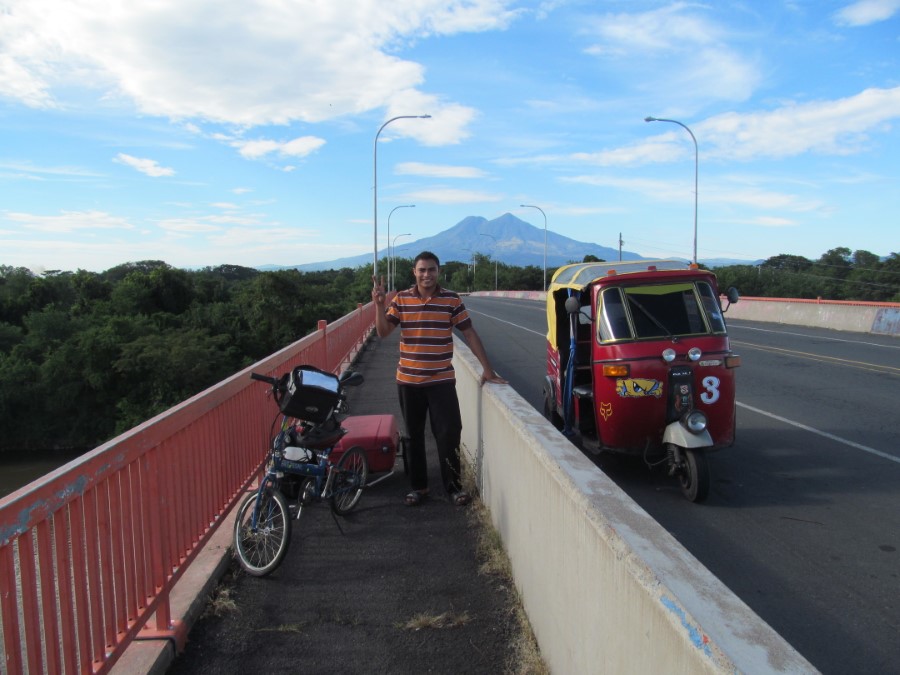 The man that helped Ted fix his bike trailer when Ted lost an important screw that held the trailer between the bike and suitcase (trailer).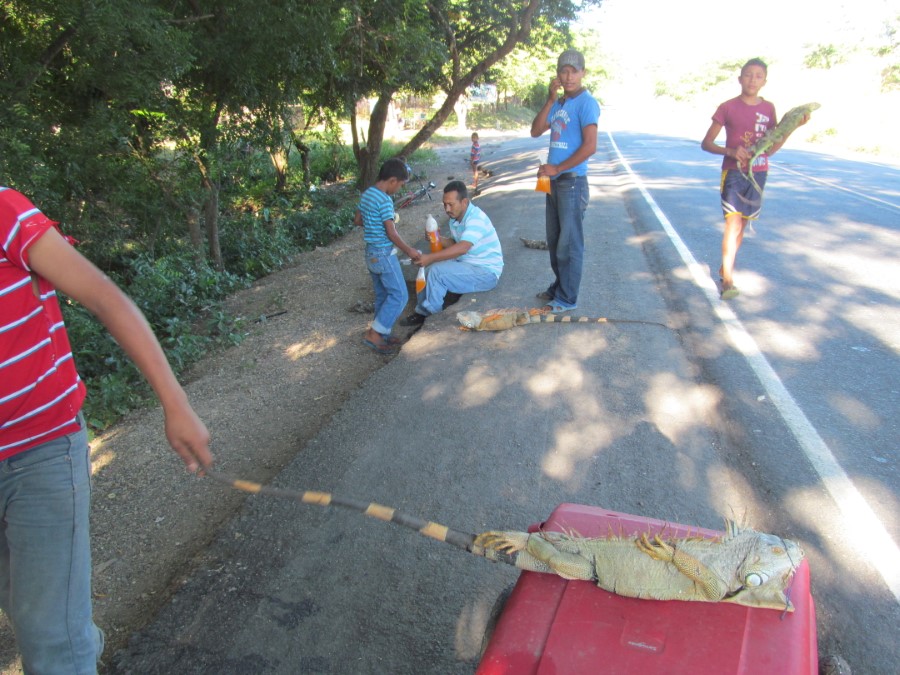 Peoples with tied up iguanas in Honduras. Ted thinks they were selling them.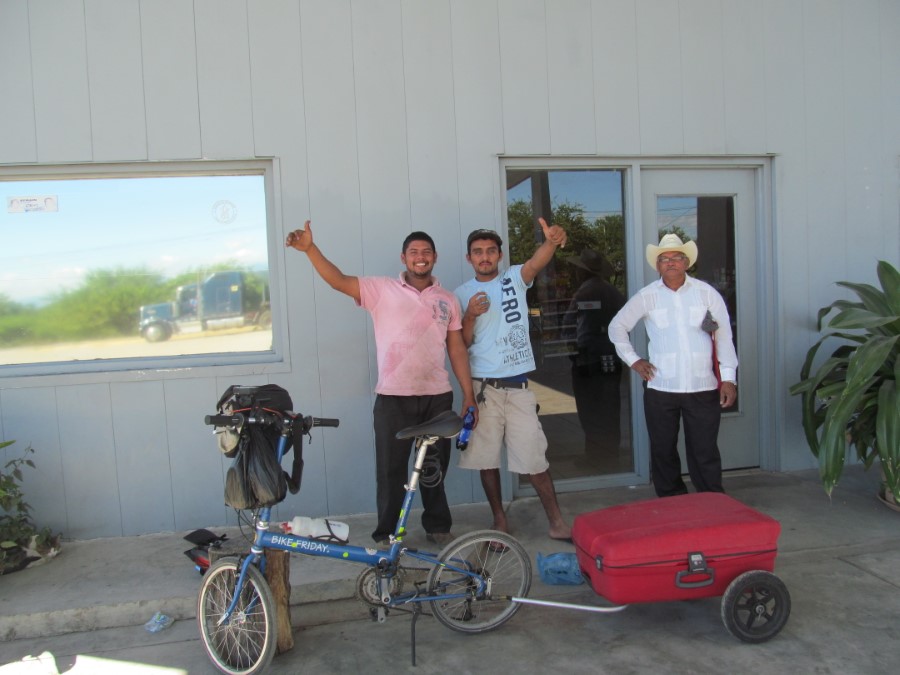 Ted's bike at gas station in Honduras.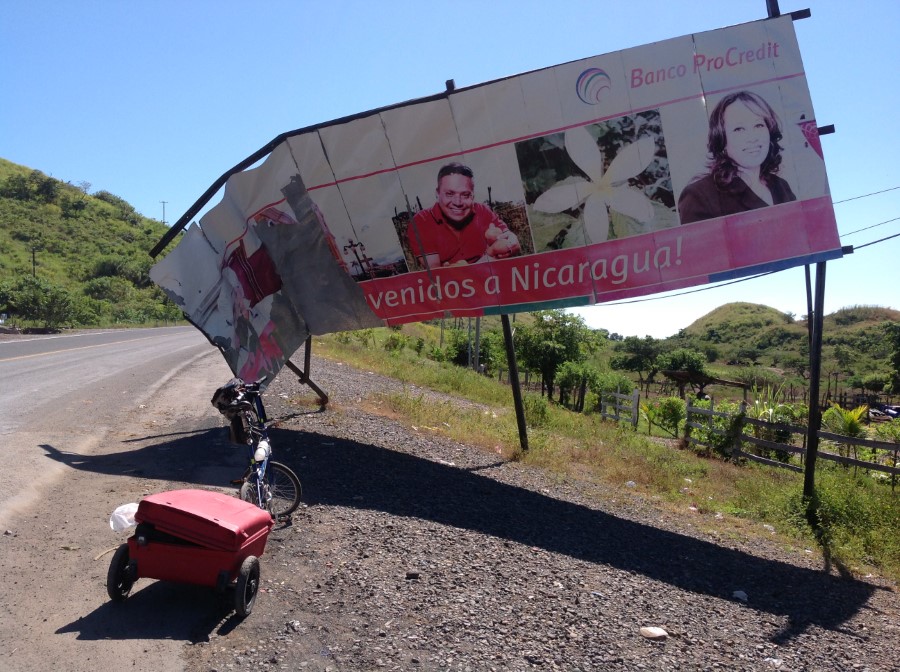 Ted's bike in Nicaragua near Honduras border.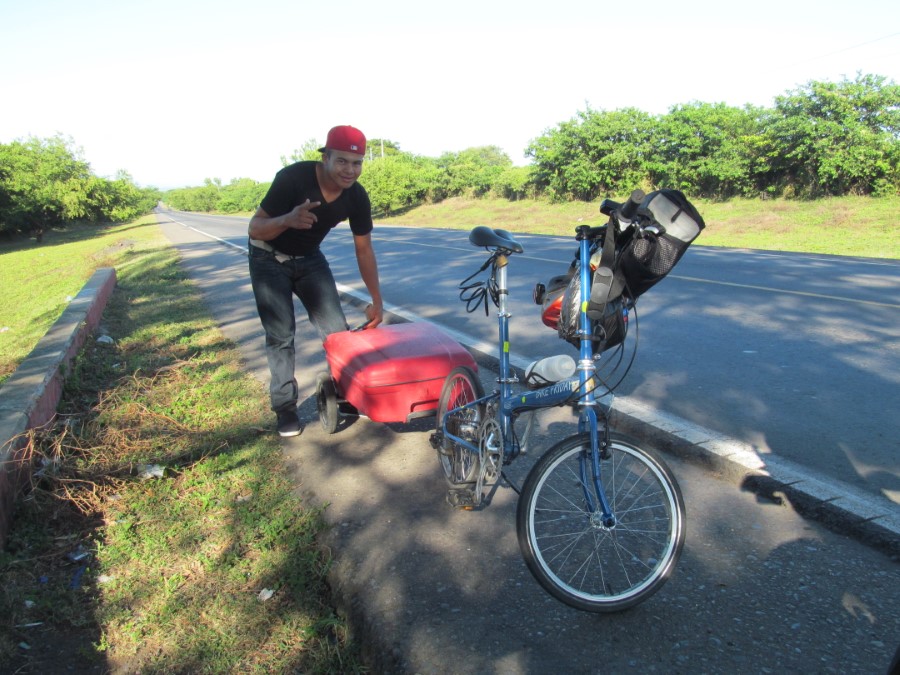 Friendly kid from Nicaragua pointing his fingers at me like a gun, he was riding a very nice motorcycle and was curious about my trip. We traded e-mail address and I gave him a gobikeride.com card, so he could check out my Web Site.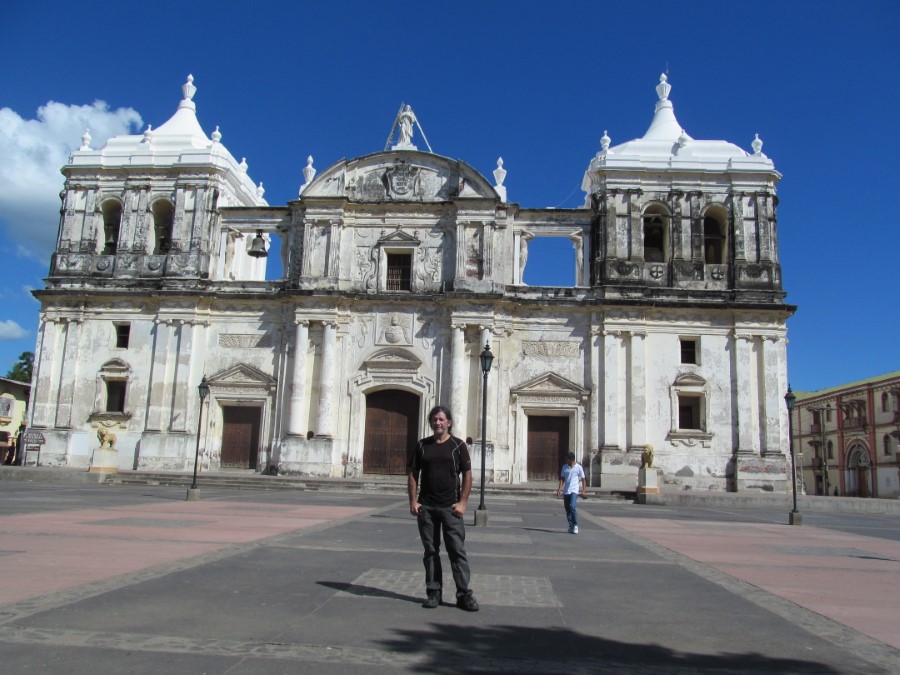 Ted outside church in Leon, Nicaragua.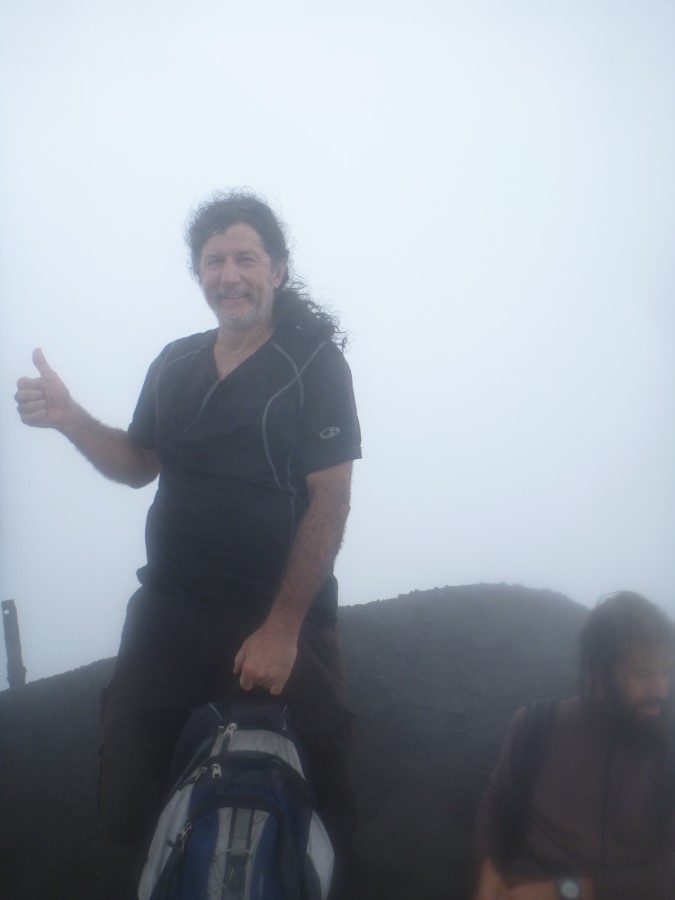 Ted at the top of Volcano Concepcion on Ometepe Island, Nicaragua.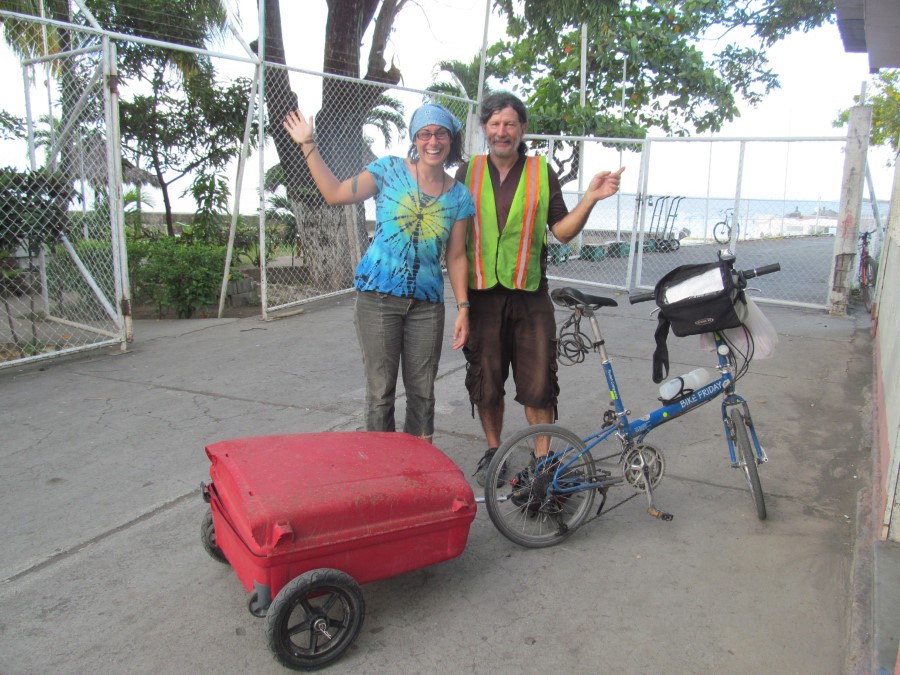 A lady Ted met as he was leaving Ometepe Island, Nicaragua. She had biked from Northern Alaska to Ometepe Island and was planning on continuing to Tierra Del Fuego on the southern tip of South America.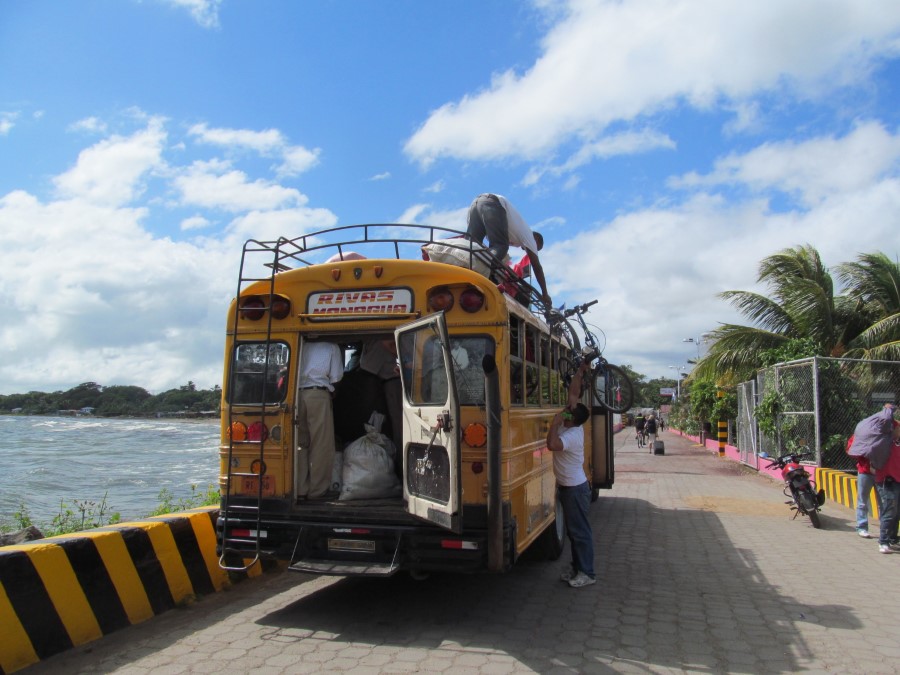 People loading Ted's bike on bus that he took to Guanacasta, Nicaragua.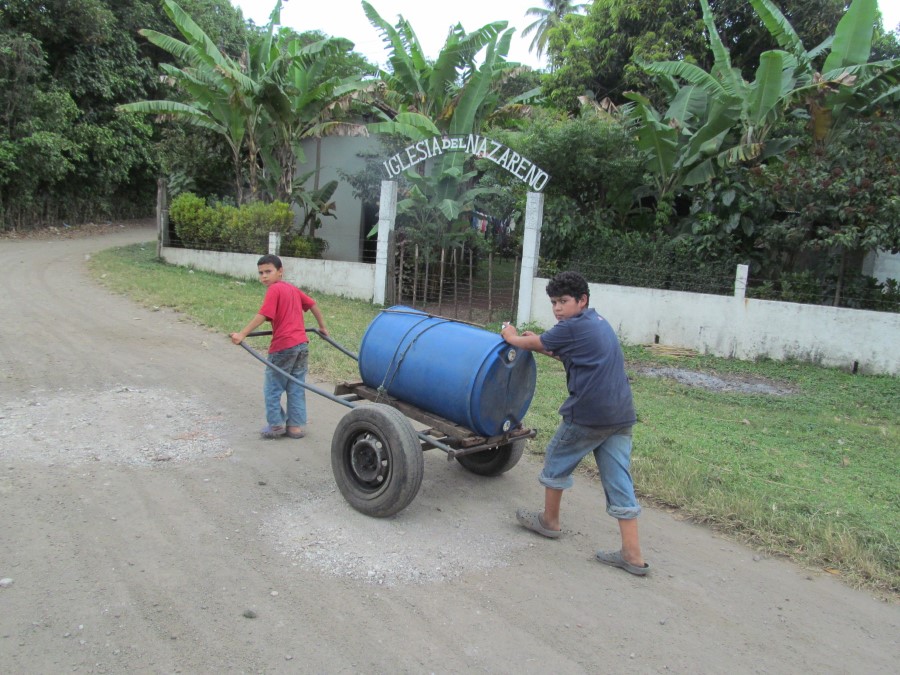 Kids pushing drum of liquid in Nicaragua.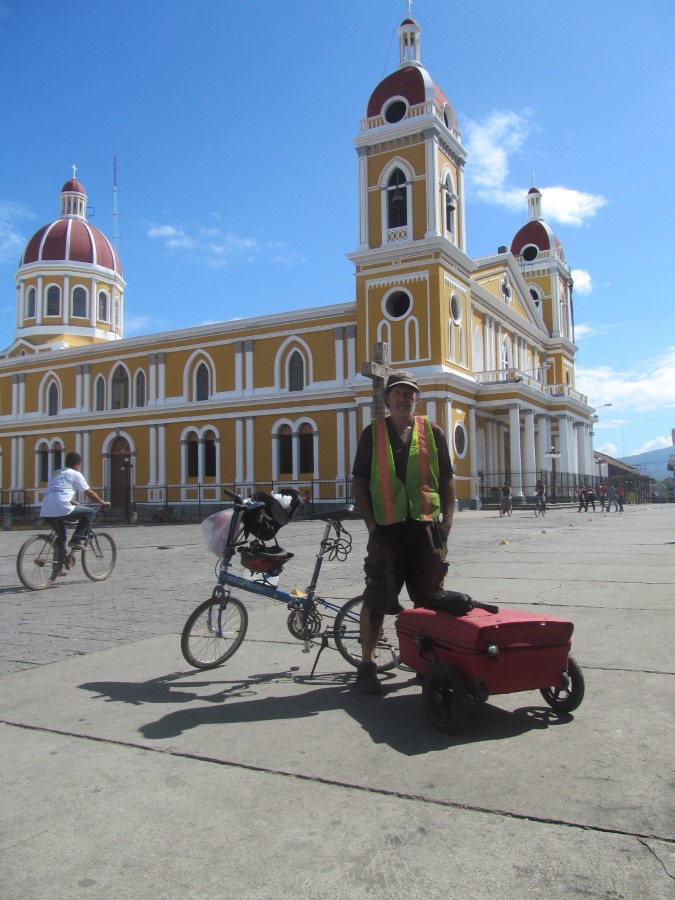 Ted with his bike in front of church in Granada, Nicaragua.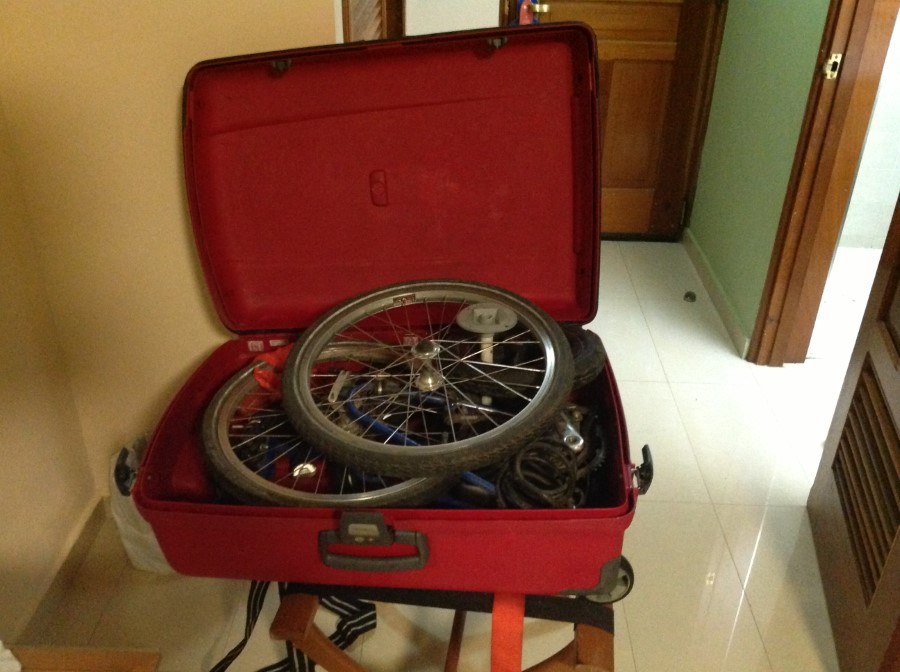 Ted's bike packed and ready to fly back to Portland from Hotel Camino Real near Managua International Airport (MGA), Nicaragua.